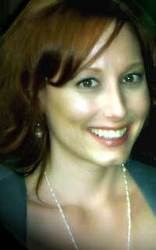 The SEO Copywriting Success Summit is the first online writing event where attendees help plan the content. This guarantees that people learn what they want to learn, and gain maximum value.
Portland, OR (PRWEB) November 4, 2010
Want to start 2011 with better Google rankings and more Web site sales? Learning how to write Web copy that makes both search engines and readers happy is key. Heather Lloyd-Martin, CEO of SuccessWorks, will share her online Web writing secrets for top search engine positions during the upcoming SEO Copywriting Success Summit. The event will be held on January 6, 2011 in Orlando, FL.
Unlike other online marketing conferences that have thousands of attendees, the SEO Copywriting Success Summit is limited to no more than 25 people. The small group size ensures that everyone receives hands-on attention and can get their questions answered. Also, prior to the event, Lloyd-Martin will take registrants' online SEO writing topic suggestions, customizing the experience for the participants.
"Most conference agendas are planned out months in advance. Having the attendees provide topic suggestions guarantees that they'll learn what they want to learn, and gain maximum value," said Heather Lloyd-Martin.
From 10 a.m. - 1 p.m., Lloyd-Martin will discuss specific strategies businesses can leverage to increase their search engine positions and conversions. Some of the topics she'll cover include:

How you can use free keyphrase research tools to target money-making keyphrases
6 steps to a robust keyphrase research strategy
Wondering what to write about? How you can find topic ideas.
How to get inside your customers' heads and determine the best writing approach.
How to write Web content, step-by-step
3 places where your content should always contain keyphrases
Ways you can use "power words" to increase your conversion rates
How the Google snippet trick can help increase conversions off the search engine results page
How to create powerful Titles and descriptions that scream "click me" on the search engine results page.
After lunch, from 2 p.m. - 5 p.m. Lloyd-Martin will lead the audience in hands-on exercises and in-depth Q & A. Registrants are encouraged to ask questions about their own sites and get feedback on their writing.
The full-day event is $895. Lunch is included.
Participants can register for the SEO copywriting training online or call (503) 922-3627.
The SEO Copywriting Success Summit is exclusively sponsored by Revenue Performance.
About Heather Lloyd-Martin and SuccessWorks
Heather Lloyd-Martin is a 20+ year marketing veteran and widely considered the pioneer of SEO copywriting best practices. Her firm, SuccessWorks, has helped search engines, Fortune 50 corporations, universities and ecommerce sites learn how to write keyphrase-rich content, leverage their content assets and increase revenues. She is the author of "Successful Search Engine Copywriting" and "SEO Myths and Best Practices," for All About ROI magazine. She is also the immediate past chair of the Direct Marketing Associations Search Engine Marketing Council, on the advisory board for SEMpdx and a founding member of the SEO Content Institute. She is the recognized worldwide authority on SEO content, presents at major U.S. and European conferences and is frequently quoted in major publications.
###