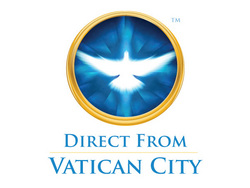 Why Right now is the Right Time to be an Entrepreneur
Henderson, NV (Vocus) November 4, 2010
Direct From Vatican City is offering free bi-monthly "Why Right now is the Right Time to be an Entrepreneur" seminars on Saturdays, November 06th, November 13 and December 4, 11, 2010 from 9:30 am to 11:00 am at 2470 St. Rose Parkway, Suite 214 in Henderson, Nevada. This hour and a half seminar is free to the public.
This introductory course to entrepreneurship will be covering the following topics: How to transform your life with entrepreneurship, how real wealth is made, transforming your life, visualizing your future as an entrepreneur, living your dream, deciding to be an entrepreneur, and how to Jumpstart your business.
"This free seminar is available to our local residents and is perfect for anyone exploring or thinking of starting their own business. It's a great way to decide whether you are made for entrepreneurship. This particular time in our economy is absolutely the best time to start a new business." noted Regina Noriega, President and COO of DFVC.
"Direct From Vatican City is committed to helping and educating stay at home moms, seniors and people re-entering the work place on how to transform their lives through entrepreneurship, "said Michael G. Eckstein, Founder & CEO of DFVC.
To sign up for this free seminar please contact Jason Dunlap at the Direct From Vatican City Corporate Office at 702.473.9818 or email Jason Dunlap at Jdunlap(at)DirectFromVaticanCity(dot)com.
###