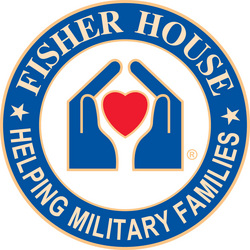 By making a donation to Fisher House, Americans can help our military families who have sacrificed for our nation's freedoms, and now heal and recuperate. - David Coker, President, Fisher House Foundation
New York, NY (PRWEB) November 6, 2010
Clear Channel Radio is launching an aggressive promotional campaign in support of the Fisher House Foundation and its mission of providing a "home away from home" for military families during a loved one's hospitalization for an illness, disease or injury. For the days leading up to and including Veteran's Day, Clear Channel Radio will broadcast a comprehensive series of on-air promotions to encourage its millions of listeners to lend their support to the Fisher House. Clear Channel Radio's effort coincides with the Fisher House Foundation's nationwide fundraising drive. To donate, visit Fisher House Foundation at http://www.fisherhouse.org/donate/index.html.
"We're thrilled to have the support of Clear Channel's nationwide network of stations and their amazing top-tier talent supporting our military families," said David Coker, President of Fisher House Foundation. "By making a donation to Fisher House, Americans can help our military families who have sacrificed for our nation's freedoms, and now heal and recuperate."
"We've seen first-hand the positive impact the Fisher House program has had on our military families, and it's a cause we feel strongly about," said Clay Hunnicutt, Senior Vice President of Programming at Clear Channel Radio. "They serve more than 11,000 families a year, and without the support of the Fisher House, thousands of our military families wouldn't be able to be close to their loved ones during their hospitalizations. Clear Channel Radio's celebrity talent and creative group of in house marketers have spent countless hours getting behind this campaign and coupled with our ongoing efforts for the USO, have shown how committed our organization is in helping support our country's heroes."
For the week preceding Veteran's Day, November 5 through 10, 2010, Clear Channel stations around the nation will run a series of promotions everyday to build awareness for the Fisher House website and the Foundation's mission. On Veteran's Day, November 11, there will be an expanded campaign with a special on-air takeover across Clear Channel Radio where at least three live or pre-recorded mentions or vignettes will be aired each hour between 6:00 am and 8:00 pm. The promos have been scripted by Clear Channel Radio's in-house creative team, the Creative Services Group (CSG); while local markets have produced customized versions with Clear Channel Radio local talent for impact and personalization.
About Fisher House The Fisher House™ program is a unique private-public partnership that supports America's military in their time of need. Because members of the military and their families are stationed worldwide and must often travel great distances for specialized medical care, Fisher House™ Foundation donates "comfort homes," built on the grounds of major military and VA medical centers. These homes enable family members to be close to a loved one at the most stressful times - during the hospitalization for an unexpected illness, disease, or injury. There is at least one Fisher House™ at every major military medical center to assist families in need and to ensure that they are provided with the comforts of home in a supportive environment. Annually, the Fisher House™ program helps 12,000 families and has made more than three million days of lodging available to family members since it originated in 1990.
About Clear Channel Radio
Clear Channel Radio is a leading radio company focused on serving local communities across the U.S. with an audience of more than 110 million choosing Clear Channel Radio programming each week. The company's content can be heard on AM/FM stations, HD digital radio channels, on the Internet, at iheartradio.com and on the iheartradio mobile application on iPods and smart phones, and used via navigation systems from TomTom, Garmin and others. The company's operations include radio broadcasting, syndication and independent media representation. Clear Channel Radio is a division of Clear Channel Communications, Inc. (OTCBB:CCMO), a leading global media and entertainment company. More information on the company can be found at http://www.clearchannel.com.
###