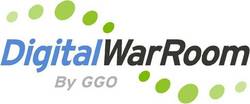 Seattle, WA (Vocus) November 9, 2010
ABC Digital Solutions will offer their clients the same high-quality and cost-effective e-discovery capabilities that GGO currently provides to Fortune 1000 enterprise clients and AmLaw 100 law firms through GGO's national Partnering Program.
"We spoke to a number of law firms while we were looking for a partner in the LA area and one name kept coming up, ABC Digital Solutions. We have been impressed with their responsiveness and dedication to providing the best electronic discovery solutions and service to their law firm and enterprise clients", observed Barry C. O'Melia, Director of Channel Partners for GGO.
Through this partnership, ABC Digital Solutions will benefit from Gallivan, Gallivan & O'Melia's decades of experience and expertise in electronic discovery , as well as scalable and reliable technology, backed by proven Digital WarRoom® hosted services and software. ABC Digital Solutions will provide their corporate legal department and law firm clients with all the capabilities and features of Digital WarRoom® Remote and Digital WarRoom® Pro; the ability to capture esi, and then rapidly process data, apply early case assessment analysis, utilize intelligent review features and flexible production options, without "per gigabyte" processing fees. In addition, the partnership provides ABC Digital Solutions' clients local technical support for all their e-discovery needs. This new partnership in Los Angeles represents further expansion of GGO in California; complementing their existing presence in Mountain View and San Francisco.
"We were impressed with Digital War Room's end to end solution from Early Case Assessment to Review and Production all in one tool… and to be able to offer the solution with no gigabyte pricing at a fraction of what the market is offering is a real win for our clients", noted Walt Townes, President of ABC Digital Solutions.
If you are a technology or law firm and are interested in taking advantage of GGO's leading e-discovery consulting services and award winning Digital WarRoom® software and hosted services, contact the Partner Team (partners@digitalwarrom.com) to learn how your organization can benefit from our partner program. Through GGO's Partner Program, you gain access to reliable and scalable e-discovery solutions, effective sales and marketing tools, e-discovery experts, and global professional support personnel.
http://www.digitalwarroom.com/company/partners
About GGO
Since its inception in 2002, GGO (Gallivan Gallivan & O'Melia LLC) has successfully completed over 2,000 complex e-discovery matters, including over 200 matters in 2009 where we processed and hosted 1,300 terabytes of electronic documents. GGO offers software and consulting services spanning the entire e-discovery lifecycle, from capture through processing, review, and production, as well as services such as M&A target data preservation and internal data mining and investigations. Headquartered in Seattle, GGO also operates offices in New York, Mountain View, San Francisco, and Dallas, and serves all metropolitan markets in North America. GGO services a broad range of corporations, law firms, and government clients, including 20+ Fortune 1000 companies, 30+ Am Law 100 law firms, and government agencies, such as the Library of Congress. To learn more about GGO, visit http://www.ggollc.com.
About the Digital WarRoom Pro Hosted Solution and Appliance
Digital WarRoom® is a robust e-Discovery solution that provides document processing, document review and production capabilities. This end-to-end solution is offered in both a hosted environment and as an appliance, enabling corporate law departments and law firms to address e-Discovery obligations in a flexible and cost-effective manner. Attorneys and litigation support professionals can process, host for review, and produce ESI documents all with one integrated solution, giving them greater efficiency, accuracy, and control without usurous per gigabyte pricing models. To learn more about Digital WarRoom, visit http://www.digitalwarroom.com.
About ABC Scanning
Founded in 1994, the ABC Digital Solutions family of companies has built our reputation on accuracy, timely processing, excellent customer service and technical expertise. Every job is important to us and each member of our staff from account management to production takes the utmost care to ensure your job is done correctly and on schedule. We foster strong relationships with our employees with the belief that an engaged and dedicated staff is the key to delivering consistent quality and excellent service to our customers. Our team is made up of copying and scanning professionals most of whom have 10 years or more in the business. Our stable environment means our clients can count on a smooth worry-free relationship focused on your needs. Your success is our success and we want you to consider ABC part of your team! To learn more about ABC Scanning, visit http://www.abcscanning.com.
###