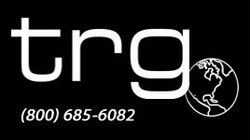 I was incredibly fortunate to find such a great career with TRG after graduation
Bozeman, MT (Vocus) November 10, 2010
Many of TRG's current employees proudly graduated from Montana State University, located in Bozeman. When given the opportunity, the TRG staff enjoys getting out and supporting their local team. At this year's MSU Homecoming Parade and Pep-Rally, TRG supported the Bobcats while promoting TRG by handing out Bobcat-themed TRG materials."
TRG focused on searching for talented individuals to join their sales team at this years Homecoming events. TRG is a growing company and is in need of motivated sales members that are interested in becoming part of the TRG team. TRG likes to recruit new employees from MSU because TRG is aware of the outstanding education MSU graduates have received while attending Montana State University.
Kathryn Shaw, TRG's Marketing Analyst, eagerly joined the TRG team after graduating from MSU last spring. "I was incredibly fortunate to find such a great career with TRG after graduation," Shaw states. "It not only allows me to use my degree in marketing but also allows me to continue to live and work in Bozeman."
TRG is currently in search of individuals to fill the positions of full time sales support representatives along with full time sales executives. As the leader in direct marketing of do-it-yourself trade facilitation products, TRG is thriving and continues to look for competitive, motivated employees to participate in the success of this niche market. If you are looking for a career in a vigorous and fast-paced industry, employment with TRG is what you are looking for.
To learn more about employment with TRG please visit: http://traderiskguaranty.com/Employment.aspx
About TRG:
Now located at 140 East Main Street, Suite G, Bozeman, MT, TRG is an international surety agency providing Customs bonds, marine cargo insurance, and other trade-related products direct to companies that import into the United States.
Trade Risk Guaranty (TRG) Brokerage Services LLC is a licensed insurance agency, having agency agreements with Hanover Insurance Company of Worcester, Massachusetts, and Great American Insurance Company of Cincinnati, Ohio, both of which are insurance companies approved by the Department of the U.S. Treasury to issue U.S. Customs bonds.
TRG Marine insurance policies are written by our sister agency, Corporation for International Business – dba Boomerang Freight Solutions Insurance Agency in the state of CA, dba Corporation for International Business, Inc. in the states of CT/MA/MO/NM, and dba CIB Insurance Agency, Inc. in the states of FL/MD/NH.
###