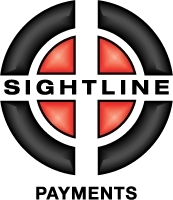 Learn what's new and what's next in the dynamic and ever-changing casino payments industry
Las Vegas, NV (PRWEB) November 11, 2010
In its first G2E appearance, Sightline Payments an innovative payments technology provider to the gaming market will demonstrate the most reliable, secure, and convenient solutions for consumers to access their funds in a casino. Learn what's new and what's next in the dynamic and ever-changing casino payments industry.
Exhibitor Hours:
Tuesday, November 16- 10:00 am - 5:00 pm
Wednesday, November 17- 10:00 am - 5:00 pm
Thursday, November 18- 10:00 am - 3:00 pm
About Sightline Payments
Sightline Payments transformational approach to the industry focuses on delivering solutions that none of their competitor's offer that can generate new and meaningful revenue and reduce expenses to the casino operator. Casino operators and friends of the company that are in need of exhibit passes can contact Diran Kludjian at 702-851-4747 x204.
###