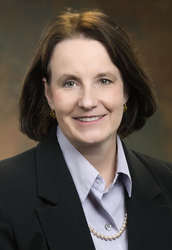 Anne is one of the leading Nashville attorneys in health care law, and we are pleased to have her expertise and guidance in this area
Nashville, TN (Vocus) November 11, 2010
Anne Sumpter Arney, an experienced attorney in health care law, has become a partner of the law firm Bone McAllester Norton PLLC, Chairman Charles W. Bone announced today.
"Anne is one of the leading Nashville attorneys in health care law, and we are pleased to have her expertise and guidance in this area," Mr. Bone said. "Nashville is recognized nationally and internationally as a health care industry mecca with a local impact of nearly $30 billion and over 200,000 jobs. We're privileged to have Anne's leadership in this ever-growing field."
Ms. Arney has been practicing law for nearly 30 years, serving clients in general business and the health care industry. Ms. Arney represents clients in matters ranging from general corporate to complex transactions. She has extensive experience with the health care industry, representing businesses and health care providers in corporate, operational, and regulatory matters.
"I look forward to practicing law with Bone McAllester and Norton," Ms. Arney said. "I have had the opportunity to work with many of the attorneys at the firm and I know the high quality of services they provide to their clients."
Ms. Arney is a member of the Nashville, Tennessee and American Bar Associations, the American Health Lawyers Association, and is a Fellow of the Nashville and Tennessee Bar Foundations. She serves on the Board of the Nashville Bar Association and is a member of the American Bar Association's Section on Health Law and the Tennessee Board of Medical Examiner's Committee on Physician's Assistants.
She has been a guest speaker on the topics of health care and corporate law for industry and professional associations and has authored a number of articles for medical and legal publications.
A native of Livingston, Overton County, Tennessee, Ms. Arney is an alumna of Vanderbilt University where she graduated cum laude with a bachelor of arts in English. She received her law degree from Washington & Lee University School of Law in Lexington, Virginia.
She is married to Steven L. Gilpatrick.
ABOUT BONE MCALLESTER NORTON PLLC
Bone McAllester Norton PLLC has 32 lawyers with offices in Nashville and in Hendersonville, Tennessee. The firm was organized in 2002 by Charles W. Bone and Stacey A. Garrett. Bone, Sam J. McAllester III and C. Michael Norton have practiced law together since 1978. The firm has a general civil practice and represents a wide variety of clients including Fisk University, the Frist Center for the Visual Arts, the Nashville Superspeedway, a number of Nashville banks, the Tennessee Walking Horse National Celebration, and Norfolk Southern Railway Corp. For more information, visit http://www.bonelaw.com
Contact: Elizabeth Fielding 615.321.3110
###