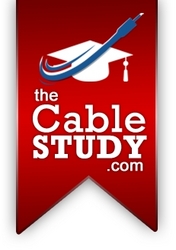 Troy, MI (PRWEB) November 11, 2010
The Cable Study is pleased to announce the launch of its new free consumer website, thecablestudy.com, which will equip visitors with all the tools necessary to instantly compare and contrast services available through cable providers in their area.
Offering in-depth analysis of each featured company, along with state-by-state accessibility and a comprehensive educational section, The Cable Study has already done the homework for consumers, sharing unbiased research on each provider's services, such as HD programming, DVR availability, phone and VoIP services, and internet packages.
"The hardest part about shopping for a cable provider is finding all of your available options, especially if you're new to the area. Our service is free and will help anyone save money by allowing them to find the best deal." -- Says Jordan Leidlein, Head of Interactive Marketing and Design.
Whether visitors have recently relocated and are seeking a new cable service provider, or they are simply looking to see if there is a better deal on the market, with thecablestudy.com they can now view all the options available and make an informed decision on which company will best suit their individual needs.
About The Cable Study
The Cable Study was created by an independent research firm, dedicated to providing unbiased information about cable services available nationwide. Covering all 50 states, thecablestudy.com offers consumers the chance to review all cable options available in their region, along with the specific services offered by each company.
Media Contact
Name: Nicole Thacker
Telephone: 248-404-9910
Email: nthacker(at)awecomm(dot)com
###