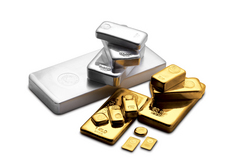 Perth, Australia (PRWEB) November 14, 2010
Perth Mint has launched a new gold and silver trading website. Purchasing is simple and convenient and is offered with the breakthrough of true live pricing.
In contrast to the Mint's fixed-cost range of precious metal collectables, silver and gold bullion products are priced in line with spot markets. In times of volatility, this can result in rapid changes - making it tricky to price bullion coins and bars effectively for the web.
"By integrating the site with live market data, we've become the first Mint in the world to offer a comprehensive range of recognised bullion products where the price the buyer sees is the price they will pay," Ron Currie, Perth Mint Sales and Marketing Director explained.
"Even if there is a last-minute upward movement in the market, we'll hold the price of the coins or bars in a customer's online shopping basket for at least 60 seconds - giving them ample time to lock-in the advertised price," he said. "That's a significant benefit for online bullion buyers in volatile times."
The Perth Mint, owned by the Government of Western Australia, guarantees the purity and weight of the gold and silver. Authorised by the Commonwealth Government, the Mint issues Australia's official bullion coin program, which comprises internationally sought-after annual series such as the Australian Kangaroo, Kookaburra, Koala and Lunar. A London Bullion Market Association accredited refiner, it also offers a wide range of gold and silver bullion bars that are tradable without the need for assay.
The new site is aimed at many different types of investors, from first-time buyers testing the water with a single bullion coin, to institutions looking for volume breaks on larger orders. To aid buying, registered users can get sms or email alerts when prices hit their specified highs or lows.
For even greater expediency, the Perth Mint Bullion Trading mobile website can be accessed directly from any web-enabled mobile phone and other mobile internet device.
The site is integrated with The Perth Mint's first blog. With contributions written by senior executives, it breaks stories about the Mint's bullion product line-up, development plans and other company news.
"It's a great place to find out what's going on at The Perth Mint, but also provides clients with an opportunity to interact and ask questions about the different ways they can acquire gold and silver using our products and services," Ron Currie added.
Users can download a free 'metal prices widget' featuring a Bullion Wealth Tracker, an instantaneous way to value all their precious metal investments.
Other useful sections on the new trading site include a bullion news and reports page and information about the Mint's Depository division, which offers exposure to precious metals via Certificate Programs, 'Buy & Store' Accounts, and the Australian Stock Exchange-listed Perth Mint Gold (PMG) product.
About The Perth Mint
The Perth Mint, Western Australia, is owned by the Government of Western Australia manufactures and distributes platinum, silver and gold coins for collectors and customers worldwide. Authorised by the Commonwealth Government, the Mint issues Australia's official bullion coin program.
Contact information:
Deanne Matusik, Professional Public Relations
Telephone (08) 9388 0944
Shae Slater, Professional Public Relations
Telephone (08) 9388 0944
Ron Currie, Sales and Marketing Director, The Perth Mint
Telephone (08) 9421 7269
###