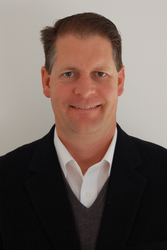 Cincinnati, OH (PRWEB) November 15, 2010
Barney Bosse was named President of Ransohoff effective December 1, 2010. Mr. Bosse will be responsible for all operations at the Cincinnati, Ohio location. He will report directly to Jim McEachen, CEO of Cleaning Technologies Group, LLC.
Barney Bosse has over 20 years of experience with Ransohoff. His career with the company began in the summer of 1990 as a co-op student / employee while attending the University of Cincinnati, College of Engineering. During Barney's tenure with Ransohoff he has successfully held a variety of positions with increasing levels of responsibility, most recently Vice President of Engineering. He has been a key driver in the CTG Asia initiative and serves as the Operations Executive Coordinator for that division.
Jim McEachen said, "It is important to note that in each of Barney's endeavors he has left a positive mark on the organization. He is very well respected within the CTG organization and within our industry.
Barney received his Bachelor of Science degree in Mechanical Engineering from The University of Cincinnati in 1993. Just under four years ago he began the MBA program at The University of Cincinnati, and plans to graduate winter term 2011.
Barney is married with three children. His wife Karen is a registered nurse at the Cincinnati VA Hospital. Barney and Karen have three children; Grady – 4 and twins, Kolby and Karlee – 2. They live in Harrison, Ohio. Barney's DOB is January 24, 1970.
Cleaning Technologies Group, LLC is a world leader in providing innovative cleaning and waste minimization technologies to precision and industrial manufacturing markets. CTG is comprised of Ransohoff located in Cincinnati, Ohio, and Blackstone~NEY Ultrasonics located in Jamestown, New York, and now CTG Asia located in Suzhou, China. The Group is the premier provider of high technology, environmentally friendly parts-cleaning and waste-minimization equipment and services to the global marketplace. CTG LLC is a wholly owned subsidiary of NM Group Global, LLC.
NM Group Global LLC is a holding company for a growing group of manufacturing firms with a global reach for sourcing and marketing. Founded in 2002 with the purchase of National Machinery LLC, the original holding company, and world leader in the development and manufacture of cold forming machines, process technology, and aftermarket services. National Machinery, founded in 1874, is headquartered in Tiffin, Ohio with service centers and sales offices throughout the world.
Contact Information:
For Cleaning Technologies Group Asia- Suzhou, China
Enlin Zheng (Ned) & SuJing
56 Songshan Road, Suzhou New District
Jiangsu Province, China PRC: 215151
(86) 0512-66161698
(362) 529-1244
elzheng(at)ctgclean(dot)cn
Visit our website at http://www.ctgclean.cn
For Cleaning Technologies Group, LLC:
Chris Whittaker
4933 Provident Drive
Cincinnati, OH 45246
(800) 248-9274
(513) 870-1787
cwhittaker(at)ctgclean(dot)com
Visit our website at http://www.ctgclean.com
For NM Group Global, LLC:
John Bolte
161 Greenfield Street
Tiffin, OH 44883-2471
(419) 447-5211
jhbolte(at)nationalmachinery(dot)com
Visit our website at http://www.nationalmachinery.com
###