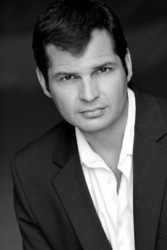 We're simply having a great year...
Miami, FL (PRWEB) November 21, 2010
The American Institute of Architects Miami Chapter named Max Strang Architecture its 2010 Firm of the Year. The AIA Miami Architecture Firm Award, given annually, is the highest honor the Chapter bestows on an architecture firm and recognizes a practice that has consistently produced distinguished architecture. Additional criteria included community and academic involvement, and service to the profession. "We are honored to receive this award. It motivates our firm to continue to deliver high caliber design," said Max Strang.
Over the course of the last ten years Strang was twice named 'Young Architect of the Year' by AIA Miami and his firm has received numerous awards for design excellence. Earlier this year Strang's firm received the prestigious Architecture Award from the Design Center of the Americas (DCOTA). "We're simply having a great year," says Jason Adams, a partner in the firm and also the director of the Miami office. The award was given at AIA Miami's Design Gala last night at the historic Gusman Center for the Performing Arts in downtown Miami.
Although most well known for its modernist home designs, Strang's commercial clients have included The Ferretti Group, The National Tropical Botanical Garden, Fairchild Tropical Garden, University of Miami, Lucini Italia, Barton G, Pointe Group, British Petroleum, The Home Depot and the Montgomery Botanical Center. Strang is a graduate of the University of Florida and Columbia University. He divides his time between Florida and Colorado, where he is currently establishing a satellite office in Telluride. For more information visit http://www.maxstrangarchitecture.com
###