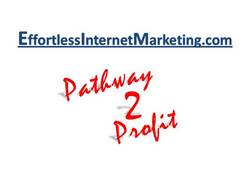 "We are 'Underground Internet Marketers' at the cutting edge of what is happening in this industry"
Victoria, Australia (PRWEB) November 15, 2010
Internet marketing experts Carol and Ray Poole are pleased to announce Accelerator, an exciting 12-week Internet marketing and coaching program. The Accelerator program uniquely blends coaching, mentoring and direct feedback to help participants grow their Internet marketing business much more quickly and easily than they could on their own.
The new Internet marketing coaching and mentoring program features an experienced team of up to eight individuals who have formed a powerful mastermind group to guide participants toward success. "We are 'underground Internet marketers' at the cutting edge of what is happening in this industry," Ray Poole said. "We work with some of the most successful Internet marketers in the world, some of whom have businesses with eight-figure incomes."
The Accelerator program provides access to all the elements participants need to solve their online business problems. It includes a weekly Skype phone call lasting one to two hours, the SuperFast Results Internet marketing forum and informative Webinars. Participants can also take advantage of Base Camp—a secure online environment with additional information and resources—and 12 free DVDs packed with valuable Internet marketing insight. In addition, each individual receives personalized support throughout the week by email or Skype calls to address any challenges they might encounter before the next week's call.
Some Internet marketing "gurus" have gained a negative reputation for selling their programs for thousands of dollars and offering little or no support to their clients. Carol and Ray, however, are committed to dispelling this stigma by assisting their clients with honesty and integrity. That's why the Accelerator program screens applicants to ensure they are a good fit for its advanced Internet marketing coaching and mentoring. Participants should already be familiar with Internet marketing, have three or four hours a week to implement what they learn and be 100-percent committed to achieving success. (A Jumpstart program is available to individuals who are new to Internet marketing.)
The Accelerator program is not the typical kind of Internet marketing coaching and mentoring. It's a complete solution that gives individuals valuable input to resolve their most pressing business issues, as well as the accountability they need to push beyond difficult times. Group discussions cover a wide range of topics such as organization, strategy, technical aspects, marketing, business, sales and Internet marketing. The Accelerator program allows participants to:

connect with self-motivated, like-minded people
secure valuable insight from successful Internet marketers
obtain focus, guidance and positive reinforcement
get the latest information to support their goals
achieve better and faster results to expedite their success
The Accelerator program is available for $365 (Australian dollars) per month or a total of $1,095 for three months, which represents an affordable value for the high-caliber of coaching and mentoring involved. For more information about the new Internet marketing coaching and mentoring program, call Carol Poole at 0419 351 599 or visit http://www.pathway2profit.com.
About Carol and Ray Poole
Carol and Ray Poole, the owners of Effortless Internet Marketing, have decades of combined expertise in business, finance and marketing. The husband-wife team has developed numerous Websites and online businesses, as well as completed extensive Internet marketing training. Ray, who has operated and managed a small business in the building industry for over 25 years, is an expert in business management; developing and establishing business processes and systems; hiring and outsourcing staff and contractors; procurement and managing supplier relationships; and cash flow and debt management. Carol is a seasoned marketing professional with more than 15 years of marketing and business management experience across a variety of industries in some of the world's leading companies. She holds a Bachelor Arts Degree in Media and Public Relations, has completed a postgraduate qualification in marketing, and is a member of the Australian Marketing Institute. Additionally, she has a strong track record with some of Australia's best-known brands and companies, including Kmart, Birds Eye, M&Ms, Twix, Sorbent and Handee Ultra. The proven expertise of Carol and Ray provides well-balanced support for participants of the new Internet marketing coaching and mentoring program.
###