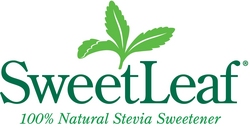 It is actually what lemonade should taste like
Gilbert, Arizona (Vocus) November 16, 2010
Olade™ lemonade sweetened by SweetLeaf® is a hit! Food trends editor, Today show correspondent, and "supermarket guru" Phil Lempert gave the drink a 96 out of 100 possible points for health benefits and taste – huge news in the ingredient world!
The food reviewer noted that, while other sports drinks are loaded with sugars, artificial colors and "who knows what else," Olade™, which uses SweetLeaf Stevia® as its sweetener, has 7% fruit juice, zero grams of sugar, and only 10 calories per bottle. SweetLeaf Stevia® Sweetener is the only all-natural, zero-calorie, zero-carb, zero-glycemic index and zero-chemical stevia sweetener.
Lempert also noted that Olade™ tastes great, too. "It is actually what lemonade should taste like," he said. "Not too sweet and just a little bit tart."
"We're very honored to be featured and we're glad that people are discovering the great taste of SweetLeaf Stevia® Sweetener in our beverages," said Brad Wilk, the Founder and CEO of Olade™ and drummer for the popular rock band, Rage Against The Machine.
Olade ™ founder Brad Wilk was diagnosed at the age of thirty with late onset type 1 diabetes. When he couldn't find a juice beverage that wasn't full of carbs and sugar or chemical sweeteners like aspartame, his wife, Selene, who worked in a natural foods store, introduced him to stevia. Wilk became a fan of the all-natural sweetener and began experimenting with it in cooking, as well as in lemonade. His friends loved the taste of Wilk's homemade lemonade with stevia, and Olade™ was born. Knowing he wanted his product to be all natural and delicious, he turned to James May and his SweetLeaf Stevia® to sweeten the lemonade.
"After decades of hard work to bring stevia to the United States, I'm so glad to see the world becoming more aware of the benefits and great taste of SweetLeaf Stevia® Sweetener," said James May, founder of Wisdom Natural Brands®, makers of SweetLeaf®, and known as the "Father of Stevia."
Olade™ is fortified with electrolytes and now comes in six flavors, each 95% to 99% organic, under 15 calories, and all made with SweetLeaf Stevia® Sweetener and no added sugar. Fans can enjoy Olade™ lemonade and five other flavors: Lemon Ginger, Cranberry, Pomegranate, Strawberry and Tropical.
Lempert's video review of Olade™ lemonade is available online for a limited time at this URL: http://www.supermarketguru.com/index.cfm/go/sg.videoSlideshow/categoryId/34. Lempert is a correspondent for NBC News' Today show, where he reports on consumer trends, food safety and money-saving tips, in addition to showcasing new products.
Learn more about Olade™ and SweetLeaf® online at http://www.olade.com/ and http://www.sweetleaf.com.
About SweetLeaf Stevia® Sweetener
It all started with one man who had a dream – James May, Founder of Wisdom Natural Brands®.
Stevia is a naturally sweet herb native to Paraguay that has been consumed for centuries. After tasting stevia leaves given to him by a Peace Corps worker, May made it his mission to bring the extract from the deliciously sweet plant to the United States. May is known worldwide as "The Father of Stevia." The process involves taking the highest-quality leaves of the stevia plant and extracting their naturally sweet taste with only cool, purified water – no chemicals, solvents or additives that adulterate and cover up the great taste created by nature.
May first traveled to Paraguay to import stevia in 1982. His most satisfying victory came in 2008, when GRAS Associates and Life Science Research Office, two completely independent panels of scientists, awarded SweetLeaf Stevia® GRAS (Generally Recognized as Safe) status, pursuant to FDA regulations. This allowed SweetLeaf® products made from its new, revolutionary extraction technology to be labeled as sweeteners. SweetLeaf® could finally use the word "sweet" to describe its product, now known as SweetLeaf Stevia® Sweetener. The FDA granted a no-questions letter to SweetLeaf's® GRAS status in 2009, validating all the hard work done by May over more than a quarter of a century.
Wisdom Natural Brands®, a leading U.S. manufacturer of stevia products, offers both SweetLeaf® as a food and beverage ingredient and SweetLeaf Stevia® Sweetener as a retail product in convenient double-serving packets. SweetLeaf Stevia® Sweetener is sold in boxes containing either 35 or 70 packets. Each packet replaces two teaspoons of sugar. SweetLeaf® is also sold in the SweetLeaf Stevia Plus® Shaker Bottle for easy home use and SweetLeaf SteviaTabs™ Dissolvable Tablets for easy on-the-go use.
Today, May is a leading expert on stevia and travels across the world promoting the benefits of the stevia plant.
For more information, visit http://www.wisdomnaturalbrands.com.
###