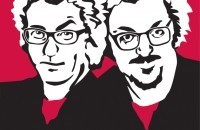 If your company is not on YouTube, you are invisible.
San Francisco, CA (PRWEB) November 17, 2010
Entrepreneurs Terry and Daniel Einstein have announced the premiere of Einstein Films, a brand-new video production company that releases articulate, innovative, and impactful Internet video clips to audiences worldwide.
"If your company is not on YouTube, you are invisible," says Einstein Films co-founder and principal, Terry Einstein. "YouTube is now the second largest search engine on the planet. And, of course, it's a Google brand. So, if you truly want to be visible to your customers and partners, you really need to have a presence on YouTube."
"Ever since I was a kid, my dream was to make movies," said Terry Einstein. "Today,YouTube is the second largest search engine on the planet. People are universally drawn to the rich experience of film: visuals, narration, photos, human interaction, music. Video and film combine all of these into a very powerful and efficient communication medium."
With a common background in theater, as well as individual experience in film-making, public speaking, and script writing, the directors of Einstein Films bring a unique set of capabilities to the burgeoning market for short, powerful promotional videos.
"We have successfully produced ground-breaking films for several recognizable companies," said Daniel Einstein, co-founder and principal of Einstein Films. "We've realized that nearly every company today can benefit from having their own Einstein film."
The Einstein Films crew of contract writers, editors, and audio & video production professionals gives this newly-formed production company a broad skill set and a deep cast of supporting players.
"Einstein Films successfully converted a very complicated process into a snappy and informative two and a half minute video," said Tom Plumb of DocuScripts. "Now we have an Einstein film to show prospects, use at product shows and seminars, and display on our website. Einstein Films provided us with more that we asked for at a reasonable price."
About Einstein Films
"If you can't explain it simply, you don't understand it well enough" is a quote from one of the Einstein boys who had some success as a physicist. This quote is the driving philosophy behind Einstein Films. Put simply, we illustrate your complex message in a simple, fun way so that anyone can understand it in 3 minutes or less.
###