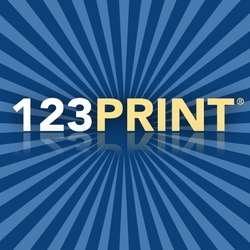 ...we are excited to offer free standard shipping as an early Christmas present...
Frederick, MD (PRWEB) November 17, 2010
123Print, the leading online supplier of high-quality, customized printed products to small businesses and consumers, today announced that the company is offering free shipping on every single order with no minimum purchase requirements or hidden charges during this holiday season. This free shipping offer is valid on all products offered by 123Print including business cards, Christmas cards, holiday cards, address labels, invitations and many more products available at http://www.123Print.com.
"This holiday season customers are doing everything they can to save money and we are excited to offer free standard shipping as an early Christmas present to them," said John Jenner, President of 123Print.com. "The norm in our industry has been to use low prices and promises of free products to lure customers and then add high processing, handling and shipping fees at check-out to offset the costs. The only surprise we want our customers to see is that we've taken our up-front pricing even further and included free shipping on all products."
All orders ship for free via ground shipping methods with delivery to customers' doors within ten business days. Many of 123Print's products that are custom-printed within one business day will arrive even earlier. Customers will always have the option of upgrading to faster shipping options; often for under a dollar.
Free shipping is available now on all of 123Print's highly-personalized, custom-printed products for business, celebrations, occasions, home and family; including photo and traditional Christmas Cards, business cards, address labels, calendars, wedding invitations and more. Complete information on all of 123Print's products is available at 123Print.com.
About 123Print.com
123Print.com is one of the leading online suppliers of high-quality, custom-printed, full-color business cards, postcards, holiday cards, marketing materials, personalized business stationery, invitations and more. Featuring professionally-designed templates and intuitive online design tools; 123Print has helped hundreds of thousands of small businesses and individuals achieve success by expressing their uniqueness with easy-to-create, budget-friendly, high-quality, on-demand digital printed products.
# # #