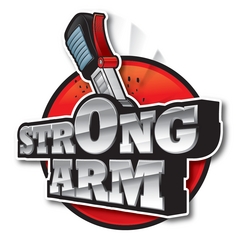 Van Nuys, CA (PRWEB) November 17, 2010
Funrise Toy Corporation is proud to be a part of the Hyatt Resort's Toy Box, powered by TOY TIPS program, where guests of all ages can enjoy TOY TIPS tested toys from an extensive lending library. Our Tonka Strong Arms Fire Engine and Garbage Truck are the toys included in this exclusive "Play Through Your Stay At Hyatt Resorts Toy Box" program.
Each toy in the program undergoes stringent testing by Toy Tips Research Institute, an organization who provides independent reviews to ensure that each toy meets specific criteria including; level of activity, skill development and age appropriateness.
For more information about the Hyatt Resort's Toy Box powered by Toy Tips, please visit us on the Web at hyattresorts.com or toytips.com.
About Funrise
Founded in 1987, Funrise is an adventurous innovator of superior toys and an industry leader in the manufacturing and distribution of the most popular children's toys. Simply put…we create fun! Funrise's core property portfolio includes Gazillion® Bubbles, HEADBANGERS™, Home Arcade, Tub Town®, Lil' Cupcake®, Sassy Stables™, Shelcore's Shake 'N Bobbles®, Sunny Steps and Play & Imagine® with leading licensed power brands such as Tonka®, Disney©, Sesame Street©, National Geographic and more, making our product offerings diverse and full of fun for kids of all ages! Funrise Toy Corporation is a wholly-owned subsidiary of Matrix Holdings Limited. Funrise U.S. headquarters are located in Van Nuys, CA, with offices in Hong Kong, United Kingdom, and France and with additional showrooms in Dallas and Bentonville, AR. Funrise is operated by Arnie Rubin, vice chairman of Matrix and president of Funrise who also serves as Chairman of the Toy Industry Foundation (T.I.F.) and past Chair of the Toy Industry Association (T.I.A.). Funrise's success results from its commitment to quality manufacturing, progressive marketing and a values-based corporate culture.
For more information on Funrise products, please visit http://www.funrise.com
###