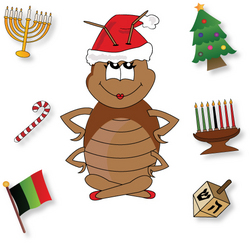 Bed bugs can be very expensive to eliminate. This holiday season we wanted to give back to the community and provide some relief to those in need so that they can use their money to create a happier holiday without the frustration of dealing with bed bugs
New York, NY (Vocus) November 17, 2010
This holiday season, BedBug Central will coordinate with pest control companies across the country to provide charitable bed bug services for those who are suffering from bed bug infestations and do not have the means to improve their situation.
The charitable event is titled, "Taking the Bite Out of the Holidays," and is being organized by BedBug Central, an authoritative information resource developed by entomologists to provide accurate information about bed bugs to the public and organizations.
The charitable event was created by nationally regarded research entomologist Jeffrey White of BedBug Central. Having researched bed bugs for more than 10 years, White has been particularly concerned with the rising cost of bed bug treatments.
"Bed bugs can be very expensive to eliminate. This holiday season we wanted to give back to the community and provide some relief to those in need so that they can use their money to create a happier holiday without the frustration of dealing with bed bugs," said White.
BedBug Central has recruited reputable pest management firms in states spanning from New York to Oregon to donate free bed bug services to those in financial.
By coordinating with pest management firms across the country, BedBug Central will make the holiday program a national event with local impact. The goal of the program is to encourage businesses across the nation to give back to the communities they service.
Applications are currently being accepted. For more information or to apply, visit Bed Bug Central at bedbugcentral.com or call 609-799-1300.
Recipients will be announced on Nov. 26 and bed bug treatments will be rendered, Dec. 4 and 11.
About BedBug Central
BedBug Central serves as the nation's most authoritative information resource and website available to the public for information concerning bed bugs and bed bug related issues concerning health, prevention, and treatment methods. More information can be obtained at http://www.bedbugcentral.com.
###