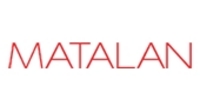 (PRWEB) November 17, 2010
With fashion trends changing so rapidly the internet and blogs in particular have become an essential resource for keeping up with the latest fashion news. The new Matalan blog will provide readers with up to the minute information on the latest trends, fashion shows, key style pieces, fashion tips and advice, and celebrity style from the industry insiders themselves.
Matalan's years of retail experience in the fashion industry ensures the blog is full of expert advice and will call on the expertise of Matalan's designers and buyers to bring a unique perspective on the fashion industry. Plus, Matalan will be inviting a guest blogger to contribute to the blog each week, starting with Emma Campbell, recent Cosmopolitan Blog Award winner for her fashion blog WhatEmmaDid.com. Emma will be sharing her style advice and musings on fashion every Friday.
As well as fashion and style news and tips, the Matalan blog will bring readers regular competitions, exclusive offers and deals. Social media will play a big role in the Matalan blog, enabling readers to join the conversation with Matalan and share content with their friends and social networks.
With the latest fashion news, trends, and behind-the-scenes events, the Matalan fashion blog has the best in online fashion conveniently placed within one style site. Join the conversation at http://blog.matalan.co.uk/.
###