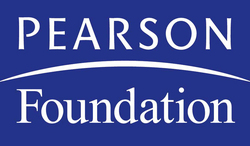 New York, NY (PRWEB) November 18, 2010
Seventy students from universities and colleges across the U.S. are recipients of the Pearson Prize for Higher Education, a new award from the Pearson Foundation that recognizes and supports exemplary students who are distinguishing themselves through local public service efforts while still completing their undergraduate studies. Twenty students have also been recognized as Pearson Prize National Fellows.
The Pearson Prize reflects Pearson's commitment to students, colleges, and their communities by raising awareness about the importance of student service and leadership. It specifically provides assistance to those who may have been bypassed by the traditional scholarship system, whose off-campus achievements outshine their academic performance, or who may have discovered their direction or engaged their real passion after their freshman year.
Pearson Prize Fellows were chosen through an application process that included submitting a transcript, an essay, and recommendation letters. Students who were selected after the preliminary application created personal videos, which can be viewed at http://pearsonfoundation.org/youth-engagement/programs/pearson-prize-2010.html. Over 10,000 applied for the Pearson Prize, which was administered in 2010 by the National Society of Collegiate Scholars (http://www.nscs.org).
The Pearson Prize incorporates a series of Pearson Foundation programs that support community service and educational leadership, and that address key social challenges like dropout prevention, college readiness, and 21st Century skills. The Pearson Foundation has worked across the educational spectrum with organizations in pre-k, such as Jumpstart, through high school, with America's Promise and National Academy Foundation, and in service learning with Greg Mortenson and Dr. Jane Goodall.
The application for the 2011 Pearson Prize will be available January 15, 2011at http://www.pearsonfoundation.org/youth-engagement/programs/pearson-prize.html.
"We congratulate these young men and women for the great work they are doing in their communities, and the example they are setting both on and off campus," said Pearson Foundation President Mark Nieker. "It is our honor to support their efforts now, and to help make possible the good we all strive to achieve for our futures."
About the Pearson Foundation
The Pearson Foundation extends Pearson's commitment to education by partnering with leading nonprofit, civic, and business organizations to provide financial, organizational, and publishing assistance across the globe. The foundation aims to make a difference by sponsoring innovative educational programs and extending its educational expertise to help in classrooms and in local communities.
The 2010 Pearson Prize National Fellows are:
Evelyn Cardenas, Kirkwood Community College
James Casey, Howard University
Sejal Hathi, Yale University
Lauren Hiatt, Pittsburg State University
Amber Lee, Grand Rapids Community College
Elizabeth Lee, New Jersey Institute of Technology
Isaac Powell, Mt. San Antonio College
Erich Rettstadt, New York University
Jerry Risch, Ivy Tech State College
Jose Rodriguez, San Diego City Community College
Eric Schweinhart, University of Cincinnati
Danielle Shriver, Los Angeles Pierce College
Griffin Stevens, Montana State University
Joe Susag, St. Norbert College
Maria Vertkin, Regis College
Leah Simoncelli, American University
Felipe Vieyra, University of Denver
Patrick Wiggins, James Madison University
Greg Woodburn, University of Southern California
Derek Wu, Princeton University
The 2010 Pearson Prize Community Fellows are:
Brenda Barger-Saunders, Missouri Southern State University
Christine Barreto, Broward College
Vanessa Becker, Oral Roberts University
Jahmaica Beebout, Hillsborough Community College
Courtney Bell, University of California, Irvine
Jonathan Bennett, The University of Memphis
Meika Billings, Broward College
Jamie Branch, University of Kansas
Sarah Branch-Boyle, University of Colorado at Colorado Springs
Chelsea Carroll, Point Park University
Elizabeth Casavant, University of Arizona
Rodica Charles, Broward College
Chika Chimezie, The University of Tennessee Knoxville
Charles Cook, San Diego City College
Christopher Cordts, San Diego Miramar College
Travis Covault, Broward College
Jeni Donovan, Arapahoe Community College
Desiree Fedrick, Ivy Tech Community College
June Furr, Central Piedmont Community College
Monty Gaither Jr., South Mountain Community College
Valerie Gomez, Cerritos College
Jordan Hearod, East Central University
Justin Hinh, Utah State University
Tanya Jackson, San Diego City College
Chris Jennings, South Florida Community College
Brenda Kahny, Grace University
Ashlee Kephart, Hamline University
Alejandro Llamas, Loyola Marymount University
Aurelia Lotrean, Broward College
John Maresco, University of Maryland, College Park
Misty Martin, Brown Mackie College
Chantal Masterson, Greenville Technical College
Rebekah McCarley, Tarrant County College
Ken Nakanote, San Diego Mesa College
Lauren Phelps, Butler University
Miriam Salinas-Rios Lozano, Greenville Tech & USC Upstate
Sonjia Sanctious, Broward College
Cheryl Schofield, Glendale Community College
Joshua Scott, Ivy Tech Community College
Brent Simpson, Arizona State University
Samiat Soyan, Los Angeles Southwest College
Shea Standifer, University of Alabama at Birmingham
Tynisha Sudberry, Howard University
Natalie Tepeli, Loyola University
Aubrey Thornton, University of Illinois at Chicago
Erika Vivyan, Michigan State University
Katlin Voigt, Appalachian State University
Clayton Wainwright, The University of Arizona
Chelsea Wong, University of California, San Diego
Esther Yu, University of Chicago
###