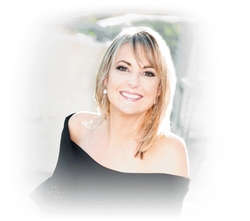 I love when people fall in love and the idea of a royal wedding makes me absolutely blissful
San Francisco, CA (Vocus) November 18, 2010
AstrologyDating.com, the premier online astrology dating web site, today introduced the astrological insights of its founder and CEO, Hilary Young, regarding the recently announced engagement of England's Prince William and his fiancé Kate Middleton. Ms. Young, also known as the Astrology Dating Diva, looked at the astrological chart of the engagement of the royal couple to provide an Astrological outlook into what the engagement has in store for them.
"I love when people fall in love and the idea of a royal wedding makes me absolutely blissful," said Ms. Young. "With Venus, the planet of love's relationship to dreamy idyllic Neptune I will bet this engagement will be a romantic adventure. But, I guess getting married in a palace is a pretty big adventure all in itself," commented Ms. Young.
"Now I can't wait for them to announce the date and time of the wedding so we can see if their marriage will be as magical as the engagement is likely to be," said the Diva.
For the full astrological adventure as viewed by the Astrology Dating Diva, just click on: http://www.astrologydating.com/blog/.
AstrologyDating.com Expert Dating Tips and Availability
Hilary Young, CEO and Founder of AstrologyDating.com, known as the Astrology Dating Diva, is an Astrology Dating and relationship expert, as well as a regular contributor to many online publications and blogs. A vibrant, 'real', and funny personality, Hilary is available to share insights and tips on practical romance, and how the predictive powers of astrology can help celebrities and others better navigate their dating lives to find their spiritually compatible soul mates in-person and online.
The AstrologyDating.com Experience
AstrologyDating.com has spent the last year perfecting its astrology-based site and matching people who naturally have a great deal in common but have not yet met. The site captures the century's old wisdom of astrology to match people based on their astrological profiles, a balanced assessment of astrological traits and stated personal preferences to reveal the greatest potential for each couple's compatibility in both their daily and love lives. AstrologyDating.com combines feature-rich and easy to use technology with the most in-depth astrology and personal preference matching algorithms.
AstrologyDating.com is quickly making a mark in the online dating space with astrology singles signing up every day to see who they connect with, reading daily horoscopes and analyzing their personality reports, which is all free while in Beta. The site offers features such as email, instant messaging, Astrology Dating blogs and chat forum, video chat, daily personal horoscopes, and weekend romance report in addition to an in-depth personal astrology report used to recommend potential matches.
AstrologyDating.com is the first dating website to fully combine ancient astrological techniques with online today's technology. Ms. Young and her team have created comprehensive matching algorithms based on all of the planetary placements instead of just the sun signs sometimes used by other astrology sites. As the first in-depth astrological-based matching website to help online daters meet the person of their dreams, AstrologyDating.com combines the power of astrology with a proprietary matching technology to match members with other members. AstrologyDating.com analyzes the planet's zodiac signs based on a person's birth-date, birth-location and time of birth, and stated personal preferences, as well as other technological and celestial information to provide in-depth matching criteria.
AstrologyDating.com is an astrology-based dating site that combines the power of astrology and a unique matching technology so you can find that special person you were meant to be with.
Follow AstrologyDating.com on FaceBook and twitter.
Editorial Contact:
Jeff Lettes, Global Media Strategy
jlettes(at)globalmediastrategy(dot)com
twitter: @svnewscomm
###