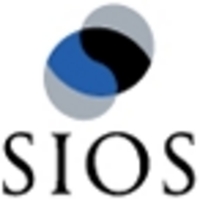 San Mateo, Calif. (PRWEB) November 22, 2010
SIOS Technology Corp., a leader in providing cloud computing, data center management and business continuity solutions for enterprises, today announced COMPUTERLINKS Netherlands will be the distributer of SIOS' SteelEye branded business continuity and disaster recovery solutions to resellers and integrators in the Benelux region.
The SteelEye family of data replication, application protection, high-availability clustering and disaster recovery solutions ensures continuous availability of business-critical applications, servers and data for small- to mid-sized businesses and enterprises. SteelEye in October transitioned into the new SIOS Technology Corp. created by its parent, Tokyo-based SIOS Technology Group. The new company is focused on business continuity, data center management and enterprise cloud solutions.
COMPUTERLINKS, a leading distributor of IT security and Internet technology solutions, will distribute the full suite of SteelEye business continuity solutions directly to resellers in Belgium, the Netherlands, Luxembourg and related territories. These business continuity offerings will give partners an opportunity to provide enterprise customers optimized migration of data to off-site locations while keeping users connected during periods of planned or unplanned downtime.
"As we extend our presence in Europe, we need a global distribution partner with an established reputation, extensive European marketing resources and a large virtual team," said David Feltham, SIOS Director of EMEA sales. "The extension of the Distribution Contract with the COMPUTERLINKS Group to the Netherlands meets these requirements, builds on the existing relationship with COMPUTERLINKS in the U.K. and Ireland and provides extensive virtualization expertise and value-add services that enable our channel partners to deliver enterprise class business continuity and cloud migration solutions."
"We're excited SIOS is bringing its market-leading SteelEye business continuity technologies to our partners and we look forward to helping the company grow its business in the Europe," said Kees van Kempen, Country Manager, Benelux, at COMPUTERLINKS Netherlands. "We can rely on our international teams for full service and back-up expertise in order to support and advise our channel in the Netherlands. The Support Center of COMPUTERLINKS can provide first line support to our Dutch partners. With the SteelEye solutions, we are providing resellers with a one-stop solution to ensure enterprise clients' critical data and applications are protected."
About SIOS Technology Corp.
SIOS Technology Corp. is assisting large enterprises move into cloud computing. Leveraging its experience in data center management, open source software and business continuity, SIOS Technology Corp. is delivering a robust and assured platform as a service (PaaS) solution to enterprise customers. The SIOS cloud platform is an on-premise solution allowing CIOs to maximize their existing investments in data center infrastructure while aggressively moving workloads safely and securely into the cloud. SIOS Technology Corp. is a unit of SIOS Technology Group based in Japan, a recognized provider of Web application software and data center infrastructure, with a focus on the development and distribution of open source software.
©2010 SIOS Technology Corp. All rights reserved. SIOS, SIOS Technology, LifeKeeper and SteelEye DataKeeper and associated logos are registered trademarks or trademarks of SIOS Technology Corp. and/or its affiliates in the United States and/or other countries. All other trademarks are the property of their respective owners.
About COMPUTERLINKS
COMPUTERLINKS is a next generation distributor of IT security and Internet technology solutions, providing channel partners with reliable, supported solutions from world-leading hardware and software manufacturers. COMPUTERLINKS concentrates on the dynamic Internet technology areas of e-business and e-security, and the emerging area of IP Physical Security. It provides a comprehensive and complementary product portfolio, backed by an extensive range of professional services, to ensure channel partners deliver the right solutions to their customers. 100% committed to the two-tier channel, COMPUTERLINKS delivers profitable growth to partners and competitive advantage to their customers by providing a full-service package of technical, sales and marketing support, practical training and efficient logistics. The company currently has over 550 employees operating across 22 countries worldwide. For more information, visit http://www.computerlinks.co.nl
For more information, contact Michael Hopkins, VisiTech PR, at (303) 752-3552 ext. 230.
###