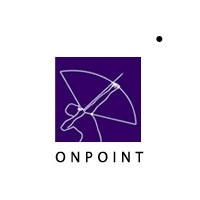 Working with such a forward-thinking organization has been a true pleasure, and we are proud of what we have achieved together.
Savannah, GA, (PRWEB) November 22, 2010
OnPoint Digital, Inc., a leading provider of eLearning and Mobile learning solutions, is pleased to announce its win for best entry in the 'Sales Training' category as well as its award for the overall 'Best in Show – Vendor' recognition at the eLearning Guild's 6th Annual e-Learning DemoFest, part of the DevLearn 2010 Conference in San Francisco, California. Robert Gadd, President and Co-founder of OnPoint Digital, and Wil Wells, Consultant—Workforce Development: New Technologies for Verizon Wireless, demonstrated the winning solution to conference attendees during the two hour event Thursday, November 4th, 2010.
DemoFest is a "people's choice" style competition where participants vote for the courses or applications they consider the most innovative solutions or approaches to various e-Learning challenges. Participants see a wide variety of demonstrations and have a chance to talk to the designers and developers about the tools, technologies, and processes they used to meet their project's goals and objectives.
OnPoint's entry in the Sales Training category was entitled "mLearning: Learning on the Go" – a mobile learning solution for Verizon Wireless. OnPoint worked with Verizon Wireless on a project designed to provide their outbound sales teams with greater and easier access to regular sales practices, production/solution previews, and updated business communications; the solution utilized OnPoint's CellCast® mobile learning platform to make that content available via a variety of company-issued smartphones. By making content available beyond the standard classroom or desktop-delivered experience, Verizon Wireless was able to provide enhanced access to just-in-time training in a shortened time frame via the customized mobile application on users' smartphones, including Android ®, BlackBerry® wireless handhelds and Windows Mobile ® devices. The end-to-end mobile solution provided by OnPoint compliments Verizon Wireless' existing enterprise LMS platform and extends their blended learning environment to their ever-mobile sales professionals. Key objectives of the project included the ability to create and deliver a broad array of content types to a variety of mobile device platforms, along with full integration between OnPoint's CellCast platform and Verizon Wireless' enterprise LMS—all while meeting strict security guidelines mandated by Verizon's IT and Learning & Development management teams.
"We're honored to be recognized for our work with Verizon Wireless," said Robert Gadd, OnPoint Digital's co-presenter at the DemoFest event. "Working with such a forward-thinking organization has been a true pleasure, and we are proud of what we have achieved together – especially with regards to the myriad complex platform integration and security features we established to deliver a secure anytime, anywhere mobile learning experience for Verizon's sales teams."
Wil Wells, who co-presented from Verizon Wireless, said, "It was exciting to show attendees the new, more flexible way our sales teams can access their training materials, product updates and business communications while on the go. And from an administrative perspective, the ease with which we can now track all completion data and test results back in our centralized LMS platform for real-time reporting and analysis has proven to be a key component of our success with this project."
About OnPoint Digital, Inc.
OnPoint Digital, Inc. is a leading learning solutions provider dedicated to the development of powerful yet affordably priced eLearning and mLearning tools for the enterprise.
OnPoint's innovative and award-winning CellCast Solution allows companies to easily create, deliver and track mobile content and assessments directly to users' mobile phones. From feature phones to iPads, the software delivers 1 and 2-way messaging and podcasts to any standard cellphone, plus mobile web content, text and PDF files, videos/podcasts and animated PowerPoint® content to more advanced smartphones and netbooks. Perfect for just-in-time training, learning reinforcement, surveys, and marketing updates – OnPoint's CellCast Solution helps organizations leverage their investment in cell phones by better utilizing an employee's time while mobile.
OnPoint also offers a full-featured Learning Management System software suite for the creation and management of rich-media courseware, assessments, skill tracking and reporting, with numerous options including document management, e-commerce, and localization modules.
About Verizon Wireless
For more information about Verizon Wireless, please visit their website at http://www.verizonwireless.com.
About DevLearn 2010
DevLearn is an annual e-Learning conference sponsored by the eLearning Guild. With 125 speakers and over 1,700 industry professionals from around the world in attendance, DevLearn 2010 prepared participants to maximize new opportunities and to overcome the online learning challenges they face in their organizations.
(c) 2010 OnPoint Digital, Inc. All rights reserved.
The BlackBerry and RIM families of related marks, images and symbols are the exclusive properties and trademarks of Research In Motion Limited.
Apple, the Apple logo, Mac, Mac OS, Macintosh, iPod and iPhone are trademarks of Apple.
Android is a trademark of Google Inc. Use of this trademark is subject to Google Permissions.
Windows is a registered trademark of Microsoft Corporation in the United States and other countries.
###