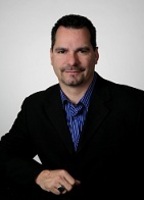 Mason Hill has an excellent real estate investment model
Salt Lake City, UT (PRWEB) November 22, 2010
Mason Hill (http://www.masonhill.com), a leader in turnkey cash flow real estate, recently promoted Gregg Wood to President of the company.
Gregg Wood initially joined Mason Hill to help facilitate the delivery of properties and assist clients with financing. Wood was quickly promoted as President of the company. With over two decades in the mortgage industry and years of experience with investment real estate, he is already making a big impact at Mason Hill.
"Mason Hill has an excellent real estate investment model," said Wood. "Like any growing business, Mason Hill has challenges to overcome, goals to reach and clients to satisfy... I look forward to rolling up my sleeves and helping to take this company to the next level."
Wood has owned many of his own businesses and acted as an executive for multiple companies in the real estate industry. He was selected by his peers to serve as President of the Utah Mortgage Lenders Association for five years in a row.
"We see a great opportunity to acquire real estate in several additional markets throughout the nation," he said. "Our model has been particularly popular for those with IRA's, 401(k)'s and investors who see the benefit of income-producing real estate."
More information about Mason Hill can be found on their website at http://www.masonhill.com
###