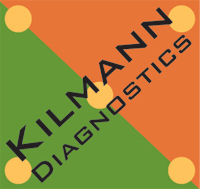 Newport Coast, CA (PRWEB) November 22, 2010
Kilmann Diagnostics (KD), the firm that's dedicated to resolving conflict throughout the world, is delighted to announce its new Managing Director: Maria V. Patrick. As of November 1, 2010, Maria is now managing the business side of the enterprise. Meanwhile, Dr. Ralph Kilmann, the CEO and Senior Consultant, will be concentrating on the creative side. Please visit http://kilmanndiagnostics.com/maria.html to see why Maria's valuable experience in executive leadership, assessment tools, organizational consulting, and new business development will further extend the reach of Kilmann Diagnostics around the globe -- making use of the renowned Thomas-Kilmann Conflict Mode Instrument (TKI) and other assessment tools.
As a result of Maria coming onboard, Kilmann Diagnostics has recently expanded its mission. While the HUB of KD's efforts is still conflict management, the SPOKES of "The Quantum Wheel" are the eight tracks for achieving long-term success and satisfaction: culture, skills, teams, strategy-structure, reward systems, gradual process, radical process, and learning process. To see The Quantum Wheel captured in a beautiful -- visionary -- diagram, visit: http://kilmanndiagnostics.com/kd.html.
With its new mission, KD's line of recorded online courses will soon expand beyond its first eight-hour course: Advanced Training in Conflict Management. Additional recorded courses will include Culture Management, Assumptional Analysis, Team Building for Complex Problems, and Resolving Strategy-Structure Conflicts. These recorded online courses will include Dr. Kilmann's other assessment tools, such as the Kilmann-Saxton Culture-Gap® Survey, Kilmanns Organizational Belief Survey, Kilmanns Team-Gap Survey, the Organizational Courage Assessment, and Kilmanns Time-Gap Survey, among others. For all the assessment tools and workbooks that will be utilized throughout the completely integrated sequence of online courses, see: http://store.kilmann.com.
# # #