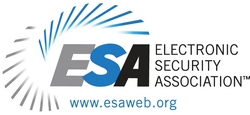 For children who are home alone, an effective, monitored security system provides a greater level of comfort for the parents, and a greater sense of protection for the children
Irving, TX (Vocus) November 22, 2010
Latest advances in home security give parents an edge when kids are alone
Parents go through the same basic "to-do" list each holiday season: Turkey? Check. Presents? Yep. Decorations? All set.
Kids have an entirely different "to-do" list that consists of just one item - school? Not this week.
During the holiday season, many schools across the nation close their doors for all or most of the weeks of Thanksgiving, Christmas and New Years. So parents who work add an additional item to their checklist - safety. Left alone during holiday breaks until their parents get home, latchkey kids need to be provided with a safe, secure environment.
That's no small task. According to the U.S. Department of Labor, in more than 15.2 million households with children under the age of 18, both mom and dad work outside the home. And with the lure of expensive gifts stashed away in closets or under Christmas trees, this time of year offers extra incentives for thieves to break into homes.
"For children who are home alone, an effective, monitored security system provides a greater level of comfort for the parents, and a greater sense of protection for the children," said Dom D'Ascoli, president of the Electronic Security Association (http://www.ESAweb.org). Based in Irving, Texas, ESA provides information, training and advocacy for more than 2,500 member companies who employ more than 500,000 industry professionals.
Traditionally, the idea of keeping kids safe has centered on the well-known model of a standard security system: control panel, keypad, door and window sensors, an audible alarm, and centralized offsite monitoring. But state-of-the-art home security solutions are now going far beyond the basics.
Marshall Marinace, owner and president of Marshall Alarm Systems in Yorktown, N.Y., is a 37-year veteran of the security industry, as well as a vice president on the ESA Board of Directors. He says it is now common for parents to be able to interact with a security system, even when they aren't home, rather than simply react if something goes wrong.
"There are so many possibilities because of technology developed in the past few years," Marinace said. "The equipment is more advanced, but it also costs much less and it's easier to install and maintain."
The most basic level of interactivity is a text message or e-mail sent to the parent via mobile phone or computer when a child arrives home safely, or leaves home again later in the afternoon. This not only eliminates the need for phone calls, he said, but also saves time during a busy workday.
Further, that notification can be linked to a live video feed via the web or as a video clip attachment that can be triggered by specific actions inside or outside the home.
"Video is the hottest thing right now," Marinace said. "People are asking for a series of cameras that can provide video through the Internet, and also store it on a digital recording device inside the house for later review." In fact, he said, some devices can store six months of video or more in a searchable archive.
Video is an excellent way to monitor what's going on at home, although the hidden "nanny-cam" has become less popular, with more emphasis on open placement of cameras in strategic areas. Ralph Sevinor, president of Wayne Alarm Systems in Lynn, Mass., who has spent more than 30 years in the security industry, says privacy issues have become important.
"The development of video technology is opening up new ground so quickly it's difficult to keep up with both legally and ethically," he said. "The issue is the perception of privacy, and whether people are aware they are being viewed. So as a company, we won't place hidden cameras, and we discourage homeowners from doing that."
Taking privacy issues into consideration, cameras are generally placed openly both inside and outside the house. Not only does this give parents the ability to monitor when their child comes and goes, but they can also track activities such as homework, watching TV or playing video games, and see visitors when they arrive and leave.
Additionally, security access codes have become more sophisticated. Instead of a traditional single-code system, for example, customized codes can monitor or restrict access to specific areas or items within the home.
Using a "partitioning" technique, Marinace said, a child or a caregiver can be given a security code that limits accessibility to sensitive areas such as master bedrooms, medicine cabinets or gun storage. If the need arises to enter those areas, he said, a parent can either provide the appropriate code, or remotely provide access to the area via the Internet.
In fact, the combination of video monitoring and remote interaction is the cornerstone for any effective security system. This allows parents to take a hands-on approach to security without even being at home.
"People want to have checks and balances, and verification that everything is being taken care of," said Bob Tucker, a spokesperson for ADT Security Services, which has 350 sales and service locations in North America. "So instead of finding out about events after they've happened, homeowners want to be able to remotely interact with their systems."
Tucker said the next level of interaction goes beyond simply controlling a security system. The latest technology on the market provides centralized wireless control of a wide array of household functions - not just sophisticated monitoring of security and video, but also control of temperature, lighting, appliances and entertainment components. Recurring events can be automated, such as timing for lights or appliances, and alerts can be provided for any crisis events inside the home, including water leaks, fire, or carbon monoxide emissions.
Parents can control these systems remotely via computer or mobile device. Inside the house, the system is controlled from a portable touchscreen panel anywhere inside the home, as well as through wireless devices.
"It's more than about being able to control what's going on when your children are home alone, or when no one is home at all," he said. "Ultimately, it's a lifestyle management concept where you have control over your environment from inside the home, whether it's monitoring video or getting the latest weather report."
In the end, though, for parents of latchkey kids, only one thing matters.
"You want to make sure that the ones you care about are safe," Tucker said. "It's all about peace of mind."
ABOUT ESA
Formerly the NBFAA, the Electronic Security Association (ESA) is the largest and longest established trade association representing the electronic life safety and security industry. Member companies install, integrate and monitor intrusion and fire detection, video surveillance and electronic access control systems for commercial, residential, industrial and governmental clients. In cooperation with an alliance of chapter associations, ESA provides technical and management training, government advocacy and delivers information, advice, tools, and services that members use to grow their businesses and prosper. ESA may be reached at (888) 447-1689 or on the Web at http://www.ESAweb.org.
###