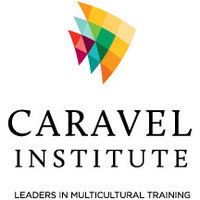 Acculturative stress can occur when families experience varying levels of connection to the dominant culture
Oakton, VA (Vocus) November 23, 2010
The holiday season has once again arrived and with it are the consumer pressures of gift giving, religious celebrations and symbols, and the acute awareness of being separated from loved ones. For diverse immigrant and acculturated communities, the holiday season can be especially trying.
Caravel Institute cultural experts and trainers, Carrie Crawford, PsyD and Guileine Kraft, PhD, LGSW offer these guidelines for mental health workers, human resource managers, and school guidance counselors working with diverse populations.
"Acculturative stress can occur when families experience varying levels of connection to the dominant culture," says Crawford. "Parents can foster closer connections by sharing the customs and values of their home countries with their children. They can also help their children incorporate some aspects of American life into their celebrations that they feel are appropriate."

Provide a more realistic portrayal of what the holidays mean to different families, ethnic and religious groups. Not everyone understands Thanksgiving, celebrates Christmas, or embraces the New Year the same way.
Provide alternatives to gift giving for families. Offer creative ways of celebrating the holidays to alleviate financial stress such as donating time to a community project or organizing a holiday pot-luck celebration.
"Be on the look out for signs of stress, depression, and anger in non-American populations," says Guileine Kraft. "Watch out for people isolating themselves from family, friends, and community members, and excessively working to earn more money to live up to American traditions."

School officials can help immigrant families and students understand American holiday customs. Create tip sheets to distribute or email.
Managers and counselors can have individual or group discussions that explain holiday traditions and suggest ways to create new traditions and customs.
This time of year, and throughout the year, cross-cultural populations should be encouraged to feel pride in their ethnicity, spirituality, values, and traditions. By recognizing that there are differences everyone can share the joy of the season.
Caravel Institute Experts
Sabrina Carrie Crawford, PsyD specializes in multiculturalism and diversity from both a clinical and personal perspective. Coming from a bi-cultural family, of Haitian and Colombian descent, she has always been fascinated by issues of acculturation, identity development, and the impact of trauma on the individual and family. Crawford is passionate about providing culturally informed treatment to clients and training clinicians to develop this competency as well.
Crawford earned her doctorate in Psychology from The George Washington University in Washington, DC and her bachelor of arts in Psychology from Rider University in Lawrenceville, NJ. She began her professional career at the American University Counseling Center as a staff psychologist and later served as the assistant director for outreach and consultation.
Guileine F. Kraft, PhD, LGSW is an expert trainer in cultural competence and client satisfaction. A native Washingtonian, Kraft was raised in Port-Au-Prince, Haiti and Miami, Florida. She is a licensed social worker who is most interested in the advancement of culturally competent social work practice. She believes that culturally competent professional socialization of practitioners and mental health professionals will result in improved client satisfaction, increased quality of services, and better quality of life for cross-cultural clients.
Kraft has spent her academic and professional career working in cultural competence and curriculum development, academia, and research for nonprofit organizations, including Catholic Charities agencies, Head Injury Rehabilitation and Referral Services, the Housing Opportunities Commission of Montgomery County, Maryland, and the National Alliance of Multi-Ethnic Behavioral Health Associations.
About Caravel Institute
The Caravel Institute is an online multi-cultural training program run by Northern Virginia Family Service (NVFS), a recognized social service leader for the past 85 years. The Institute is funded in part by a grant from the Robert Wood Johnson Foundation and provides training for social service providers, mental health professionals, school guidance counselors, human resource departments, law enforcement agencies, and military family service providers.
About Northern Virginia Family Service
Established in 1924, Northern Virginia Family Service is a private, non-profit community service resource dedicated to helping individuals and families find new paths to self-reliance and brighter futures. Each year, NVFS helps nearly 33,000 people find affordable housing, counseling and child care; access low-cost medical and dental services; utilize foster and respite care; participate in job training; benefit from trauma recovery; and more. For more information, visit http://www.nvfs.org.
# # #