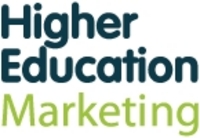 Montreal, QC (PRWEB) November 24, 2010
Higher Education Marketing, a leading Canadian education Web Marketing firm, has teamed up with fellow Canadians Broadplay Inc. to offer schools Mobile SMS Alerts marketing. The strategic alliance, effective immediately, will see the companies join forces to ensure that their higher education clients can quickly and easily communicate program and recruitment information to prospective and current students on any mobile device.
With an average of 4 billion peer-to-peer text messages sent monthly in Canada, Mobile SMS Alerts marketing is an increasingly important part of integrated marketing communications and an innovative lead generation strategy. Higher Education Marketing and Broadplay Inc. will offer Mobile Marketing campaigns that feature Push and Pull SMS Messaging, Interactive Text Response, Text-to-Web, data base building capabilities and more.
About Higher Education Marketing
The Montreal-based Higher Education Marketing has over a decade of experience in providing Internet marketing solutions for schools, universities and community colleges of all sizes. Higher Education Marketing specializes in Google Analytics, Education Lead Generation, Search Engine Optimization and Pay Per Click, among other education marketing tactics and tools.
About Broadplay
Founded in 2004, Broadplay Inc. is a Toronto-based agency which provides clients with 360 degree mobile marketing solutions. With its proprietary Mobile Marketing Intelligence (MMI) platform, Broadplay Inc. has created a scalable solution that integrates rich media experiences and media interactivity within the Short Message Service (SMS) protocol. In addition Broadplay Inc. develops smartphone applications and mobile websites which allow users to interact with brands and build meaningful relationships.
For media inquiries please contact: Philippe Taza at 514 312 3968 or visit visit: http://www.higher-education-marketing.com.
# # #