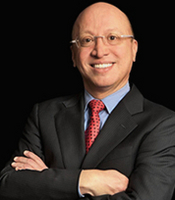 New York, NY (PRWEB) November 26, 2010
Dr. David J. Goldberg, world renowned, board-certified dermatologist is opening a facility on the famed Newbury Street in Boston, Massachusetts. Newbury Street is known for the upscale stores, restaurants and salons that line the street; it is where Boston's elite shop. It is, therefore, not surprising that Dr. Goldberg has brought his renowned Skin Laser and Surgery Specialists of NY & NJ (SLSS) to this Back Bay, Boston location. The doors to SLSS Boston will officially open December 1, 2010.
Skin Laser and Surgery Specialists (http://www.skinandlasers.com) has been providing state-of-the-art dermatology care to patients for many years in NY, NJ and Florida. As of December 1, Boston will have access to Dr. Goldberg and his staff. All of the SLSS facilities offer the highest level of both general dermatology and cosmetic dermatology treatment. Skin Laser and Surgery Specialists is proud to be among the most respected skin laser facilities in the US.
Dr. Goldberg has been in practice since 1985. He is known both nationally and internationally for his work with skin lasers and facial rejuvenation techniques and has treated patients and taught doctors in the use of this exciting technology all over the world. Dr. Goldberg earned his medical degree from Yale University and completed his dermatology residency and dermatologic surgical fellowship at New York University Medical Center. He is a Clinical Professor, and Director of Laser Research in the Department of Dermatology at NYC's Mount Sinai School of Medicine.
If you'd like more information about the opening of SLSS Boston, or to schedule an interview with Dr. David Goldberg, please call Dana Surick at 908-359-8980 or e-mail Dana at dana(at)skinandlasers(dot)com.
###