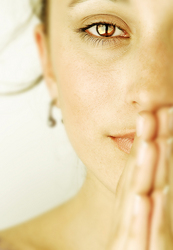 Optimism and positivism, love and awe, are emotions recognized for speeding up recovery.Lazarex provides funding to ease the financial burden of a cancer patient without means,so the focus can be on the spiritual and other aspects of recovery.
Ben Lomond, CA (PRWEB) November 25, 2010
SF GATE November 25, 2010 -- As highlighted in the Dec issue of O magazine, Lazarex Cancer Foundation applauds the statement by Dr Rediger "I believe that the power of faith and the power of the mind are much more powerful than we have begun to explore."
Being a survivor is a state of mind, a way to go through life and navigate the obstacles that come our way. It's a can-do, never give up, won't leave any stone unturned, attitude. It's tenacity and strength and it's never as critical as when we have to fight for our life.
The word Spiritual originates from the Latin 'spiritus' meaning 'breath of life'. Therefore, Healing can be defined as regaining balance of mind, body and emotions, and this is what you are looking for when you are fighting cancer, healing.
Treating your body is the first step towards recovery. Traditional cancer treatments are improving every day, thanks to research, and because many patients, who are financially and physically drained, need help with physical care, organizations such as Lazarex (http://www.lazarex.org/helpingyou.html) are here to help them find a treatment and give them a much higher quality of life.
Getting treatment and being aware of your diet and life style habits are fundamental. However, there is more to life than mechanical parts making a body "work" and this is where mind and emotions come to play. All of us have heard stories of people "dying of a broken heart" or recovering by "miracle". Medicine has yet to understand the scientific explanation behind these cases, but, nonetheless, they exist.
The second key element to healing is the patient's mind: the power of will, the power of faith; faith in oneself and faith in recovery. A medium, a conduit of some sort, is needed to help the mind get in touch with this healing force. One example of such a medium is John of God, a 68-year-old Brazilian healer brought to the public attention by Oprah Winfrey. John is said to have cured thousands if not millions of people with various stages of final stage diseases or handicaps. He doesn't take any credit for it, and says that he just channels the 'Entities' (the healing Entities who work through John of God are the spirits of deceased doctors, surgeons, masters, and saints). Sometimes he touches the patients, in rare cases he performs some sort of surgery, most often he just looks at them and listens. The healing's are linked to group meditations and prayers. And this is probably the key to the spiritual healing he channels.
Leaving aside the controversy surrounding this type of healing, the critical element here is probably the faith that people put in their recovery.
"When they operate on you in Western medicine, they might take out some organ, but they don't take out the reason why you got sick," Zsolt, an Austrian physician in his 60s and cancer survivor told O Magazine. "What happens here is that you get a whole transformation." This doesn't happen, however, with the wave of a magic wand. Daily meditation, changing habits, improving diets, upgrading mind-sets: All are required. "The Entity does maybe 60 percent," he added. "But the rest you have to do yourself."
This belief in the power of collective prayers and meditations touches also the collective power of our minds to influence physical matters. Christian prayers are one form of this power that is not understood by science but is recognized as a factor in the recovery process, like the last dimension of spiritual healing, emotions, are.
Emotions are another fuzzy subject but are linked to well being and therefore to recovery and survival. Optimism and positivism, love and awe, are emotions recognized for speeding up recovery. This is why hospitals are increasingly paying attention to patients comfort and encourage friends and family to spend as much time as possible with them.
In conclusion, we are complex creatures and as such we need to pay attention to all these aspects of our lives to maximize our well-being and our chances of recovery. This is why healers like John of God are so sought after and talked about. The fact that medicine is now studying the link between body, mind and emotions is an exciting step forward towards new treatment possibilities, in addition to the traditional ones. As everything new, it is probably generating both excessive expectations and obtuse skepticism. Time will tell, but the hope it brings patients is certainly priceless.
Are you paying enough attention to yourself and your needs? What have you done for yourself lately?
Share with us your secret to becoming a spiritual survivor.You can help lazarex help others by going to http://www.lazarex.org/blog and simply clicking "like" That's all,it helps our efforts to climb the search engine results ladder.That way more folks in need can find us.
###