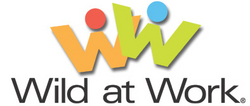 "Holiday travel in Southern California has never been easier or more affordable", Jeff Flowers - Wild at Work Chief Instigator
San Diego, CA (PRWEB) November 24, 2010
Thanksgiving weekend travelers throughout Southern California can now get Metrolink train tickets for just $8 per day, only through Wild at Work.
Beginning Thanksgiving Day, (Thursday, November 25) and continuing through the weekend, Metrolink riders can take advantage of a special Day Pass rate of just $8 if they purchase the tickets online at http://www.WildatWork.com/Metrolink .
This new promotion marks the first time Metrolink tickets have been available online. Wild at Work provides employee groups throughout the region with benefits and discounts on everything from online shopping to theme park tickets.
"We are very excited to offer the new Metrolink benefit program to the Wild at Work network of corporate employee groups," said company Chief Instigator, Jeff Flowers. "Commuter benefit programs are a great deal for employees and employers alike and Metrolink will be offering outstanding deals in the coming months."
Even if your company is not a member of Wild at Work, you can still register with the website to receive the Metrolink discount tickets by signing up for the service under the company name: Metrolink Riders at http://www.wildatwork.com/User_Registration.cfm .
Wild at Work is free for companies and their employees and offers discounts on shopping, dining, travel and entertainment. With over 27,000 member companies, Wild at Work is the largest network of employee groups in the Western United States.
# # #