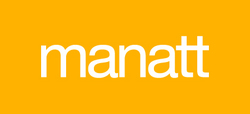 Los Angeles, CA (PRWEB) November 24, 2010
Manatt, Phelps & Phillips, LLP, acted as legal counsel to Sweetwater and American Hi Definition in a deal with NEP Broadcasting for the companies to be acquired and merged into the NEP Entertainment division. The Manatt team was led by partner Mark J. Kelson.
As part of NEP Entertainment, Sweetwater and American Hi Definition will continue to serve their clients with the same expert staff and cutting-edge technology as they have since 1992, now with the backing of the leading television production services company in the country. NEP has provided facilities, technical management and engineering expertise for some of the largest televised events over the past three decades.
About Manatt, Phelps & Phillips, LLP
Manatt, Phelps & Phillips, LLP, is one of the nation's leading law firms, with offices strategically located in California (Los Angeles, Orange County, Palo Alto, San Francisco and Sacramento), New York (New York City and Albany) and Washington, D.C. The firm represents a sophisticated client base – including Fortune 500, middle-market and emerging companies – across a range of practice areas and industry sectors. For more information, visit http://www.manatt.com.
###