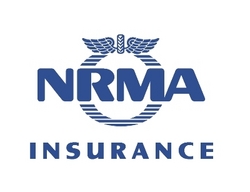 the insurer is urging NSW residents to get in the spirit, disconnect from technology and connect with their neighbours
(PRWEB) November 27, 2010
More than a half of NSW residents are interacting online rather than with their neighbours, new research from NRMA Home Insurance has revealed*.
As Christmas and the holiday break approaches, the insurer is urging NSW residents to get in the spirit, disconnect from technology and connect with their neighbours.
NRMA Insurance spokesperson Emily Gatt said the research showed that many of us prefer to interact online rather than face to face.
'NSW residents are missing out on the benefits of knowing their neighbours, including building a stronger sense of community spirit, having help at hand and improving neighbourhood security.
'We understand that we all lead busy lifestyles especially at Christmas, but we recommend people stop and have a chat with their neighbours or go along to any local festivities including carol night or school concerts to get to know the people in their local community.
'As an insurer we know that close communities are caring communities, and caring communities tend to be safer and more resilient.
'With so many NSW residents planning to go away over Christmas, it really pays to have trusted neighbours who are willing to keep an eye on your house when you're not there,' said Ms Gatt.
NRMA Home Insurance recommends the following neighbourly and home security tips:

Consider planning an end of year neighbours / street get together - meet the locals;
If someone new moves into the area, pop by and introduce yourself, it pays to know your neighbours;
Join a local sporting club or hobby group to meet the locals;
If going on holidays, ask a trusted neighbour to keep an eye on your house and to collect the mail and newspapers;
Lock the house every time you go out;
Never leave a message on your answering machine saying you are not home;
Keep your home looking lived in with open blinds and timer switches on lights.
*Based on a survey of 2,500 Australian households by Pure Profile Research in October 2010.
NRMA Insurance is a leading insurance provider, offering Home Insurance, Car Insurance, Motorcycle Insurance, Travel Insurance, Business Insurance, Boat Insurance, Health Insurance and Caravan Insurance in NSW.
# # #