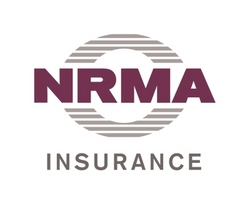 Busy schedules, social networking sites and more mobile communities could be taking a toll
(PRWEB) November 27, 2010
As the holiday season nears, the insurer is urging Brisbane households to disconnect from their technology and plug into a conversation with the people next door.
NRMA Home Insurance spokesperson Sue Hawkins said the research showed an alarming number of us find ourselves chatting more online than face-to-face with neighbours.
'Too many people could be missing out on the benefits of knowing their neighbours, including a sense of community, having help at hand and boosting neighbourhood security.
'Busy schedules, social networking sites and more mobile communities could be taking a toll on our neighbourhoods, so we're encouraging people to make the most of this time of year to enjoy a proper catch-up with their neighbours.
'As an insurer, we know that close communities are caring communities, and caring communities tend to be safer and more resilient.'
NRMA Home Insurance research into Brisbane's neighbour relations** also revealed:

more than one in five residents don't know any of their neighbours' names; and
one in two residents chat with their neighbours less than once a month.
'With so many households planning to go away over Christmas, it really pays to have trusted neighbours who are willing to keep an eye on your house when you're not there,' Ms Hawkins said.
NRMA Insurance recommends the following tips to improve home security and neighbourhood relations:
Host an end-of-year neighbours / street get together;
Introduce yourself to anyone new who moves into the area – don't wait for them to knock on your door;
Take a walk around your neighbourhood to see what's going on;
If going away, ask a trusted neighbour to keep an eye on your house, to collect mail and newspapers and put out / bring in your garbage bin;
Lock the house every time you go out;
Never leave a message on your answering machine saying you're on holidays;
Keep your home looking lived in with open blinds and timer switches on lights.
*Based on a survey of 2,500 Australian households by Pure Profile Research
NRMA Insurance QLD is a leading insurance provider, offering Car Insurance, Home Insurance, Motorcycle Insurance, Travel Insurance, Business Insurance, Boat Insurance, Health Insurance and Caravan Insurance in Queensland.
###