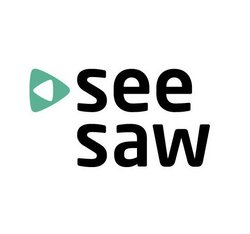 (PRWEB) November 27, 2010
Driven by customer research, NonStop was crafted to give Seesaw users flexibility to either watch their favourite content free with ads or pay a small fee to enjoy the experience uninterrupted. Those who choose to use the new service will be able to immerse themselves in tense dramas, brilliant factual series and hilarious comedy shows, all free of commercial messages.
With the introduction of this new customer initiative, SeeSaw becomes the only online TV destination able to offer catch-up from http://www.seesaw.com/4oD and Demand Five without adverts. This is also SeeSaw's first subscription-based consumer offering and will be followed by the introduction of premium content packages at a later date.
SeeSaw NonStop follows the recent introduction of the Ad Selector, which lets SeeSaw viewers select the ad they'd like to watch before the start of their show. Both brand new initiatives have been introduced to broaden choice for customers and advertisers alike.
SeeSaw NonStop will be made available at the introductory price of 99p until the end of the year, reverting to its standard price of £2.99 per month thereafter.
Matt Rennie, Commercial Director said: "After talking to our customers, we have found a group of viewers who would be happy to pay for the flexibility of watching their programmes uninterrupted by commercial breaks. On-demand viewing is by definition about flexibility; you can choose what channel or programme to watch, and indeed when to watch it. NonStop is another way to bring choice to our viewers and we're delighted to offer this new feature as our first subscription product. By launching Ad Selector recently and NonStop today, SeeSaw continues to innovate and offer a great service to customers as well as deliver increased value to advertisers."
SeeSaw continues to grow, with over 4m unique users visiting the service.
The service is available at http://www.seesaw.com
# # #