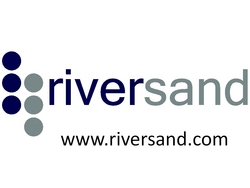 Houston, TX (PRWEB) December 1, 2010
Riversand Technologies Inc., a world-wide leader in multi-domain Master Data Management (MDM) and Data Quality solutions, has been named to the Visionary Quadrant of the 2010 Gartner Magic Quadrant for Master Data Management of Product Data.*
In the report, Andrew White, Gartner's Vice President of Research summarizes Riversand's strengths as a MDM Solution provider and provides justification for the company's inclusion in the Visionary Quadrant of the 2010 report.
Mr. White and Gartner also predict that "from 2008 through 2013, the market for MDM software (all domains) will grow from $1 billion to $2.9 billion, which represents an 18% compound annual growth rate (CAGR)."*
"We are extremely proud that Riversand has been positioned as a Visionary by Gartner." stated Upen Varanasi, CEO of Riversand Technologies. "We believe this solidly establishes Riversand among the best in the industry and confirms our unsurpassed capabilities and experience in deploying world-class MDM Solutions for Global 1000 clients. Riversand continues to outpace the competition and build market momentum."
*Gartner, Inc. Magic Quadrant for Master Data Management of Product Data, Andrew White, September 27, 2010.
About Gartner Magic Quadrant
The Magic Quadrant is copyrighted 2010 by Gartner, Inc. and is reused with permission. The Magic Quadrant is a graphical representation of a marketplace at and for a specific time period. It depicts Gartner's analysis of how certain vendors measure against criteria for that marketplace, as defined by Gartner. Gartner does not endorse any vendor, product or service depicted in the Magic Quadrant, and does not advise technology users to select only those vendors placed in the "Leaders" quadrant. The Magic Quadrant is intended solely as a research tool, and is not meant to be a specific guide to action. Gartner disclaims all warranties, express or implied, with respect to this research, including any warranties of merchantability or fitness for a particular purpose.
About Riversand Technologies, Inc
Riversand Technologies Inc. is a leading provider of MDM Solutions which enable global enterprises to manage multi-domain master data. Industry leaders such as ConocoPhillips, Overstock.com, VF Corporation, Ingersoll Rand, Cytec Industries, Siemens and ExxonMobil leverage Riversand's MDM Solutions to manage accurate, timely & up-to-date data across all corporate internal systems, customers, vendors and channel partners. Benefits of our Solutions include accelerated time-to-market, increased sales, improved order accuracy, reduced costs and enhanced customer service. For more information please contact Riversand at (713) 934-8899 or visit http://www.riversand.com.
# # #