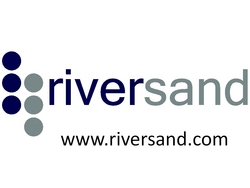 Houston, TX (PRWEB) December 8, 2010
Riversand Technologies Inc., a world-wide leader in Master Data Management (MDM), Product Information Management (PIM), and Data Quality Solutions, today announced that it has been selected by Schneider Electric's Buildings Business for Product Information Management, Supplier Portal and Dynamic Publishing Solutions. Schneider Electric's Buildings Business, part of the $22 Billion Schneider Electric company, provides solutions for HVAC, access control, video security management, lighting control & energy efficiency.
Schneider plans to utilize Riversand's MDMCenter to manage master product data in order to provide significant new capabilities to its business users, vendors and customers including:
*Product Information Management
-Multiple Catalog Management
-Data Quality/Business Rules
-Sophisticated Product Relationship Management
-Product Variants
-Product Versioning
-Data Globalization
-Reporting
*Dynamic Print Publishing
*Supplier Portal
Key benefits of the project are expected to be increased sales, improved customer satisfaction, improved data quality & consistency, a single "Source of Truth" of product data, reduced redundancies and better process management.
"Schneider Electric's Buildings Business continually looks to improve operations to meet the needs of our clients," said Doug Williams, Vice President, Commercial Marketing, Buildings Business at Schneider Electric. "Configuring a Solution for our clients requires complex product data management capabilities. Riversand is clearly a leader in PIM, which we view as a strategic enabler of improved customer service and support."
"Schneider Electric has an ambitious strategy of innovation, quality and efficiency and actively pursues partnerships and acquisitions to broaden its lineup." stated Upen Varanasi, CEO of Riversand Technologies. "The Building Business's business model is an ideal use case for the application of PIM. We believe Schneider Electric will derive significant and quantifiable benefits from their partnership with Riversand." The project is expected to kick-off in Q4, 2010 and launch in mid-2011.
About Schneider Electric
As a global specialist in energy management with operations in more than 100 countries, Schneider Electric offers integrated solutions across multiple market segments, including leadership positions in energy and infrastructure, industrial processes, building automation, and data centers/networks, as well as a broad presence in residential applications. Focused on making energy safe, reliable, and efficient, the company's 100,000+ employees achieved sales of more than $22 billion in 2009, through an active commitment to help individuals and organizations "Make the most of their energy".
About Riversand Technologies, Inc
Riversand Technologies Inc. is a leading provider of MDM Solutions which enable global enterprises to manage multi-domain master data. Industry leaders such as ConocoPhillips, Overstock.com, VF Corporation, Ingersoll Rand, Cytec Industries, Siemens and ExxonMobil leverage Riversand's MDM Solutions to manage accurate, timely & up-to-date data across all corporate internal systems, customers, vendors and channel partners. Benefits of our Solutions include accelerated time-to-market, increased sales, improved order accuracy, reduced costs and enhanced customer service. For more information please contact Riversand at (713) 934-8899 or visit http://www.riversand.com.
# # #