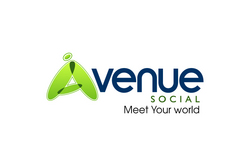 We're seeing more requests for useful Facebook applications that provide value to the users
Sunnyvale, CA (PRWEB) December 1, 2010
Heineken and Wilton selected AvenueSocial, the leading social media application developer, to add interactive holiday-themed features to their Facebook pages.
Savvy brands understand the reach of social media is powerful during the holiday season. Vacationing consumers have more time to browse and enjoy sites like Facebook.
AvenueSocial developed a multi-tiered application for Heineken's Facebook Page. Users can download and gift music mp3s, enter to win prizes, download customized holiday virtual wallpaper or access and download Heineken's mobile Party Planner app, and the Taxi Magic mobile app; a free taxi location service. The Holiday Heineken Facebook Page gained 1 million users in its first 24 hours.
Wilton Cookies and its products are holiday staples for many families. The cookie and cake-decorating tool company wanted an app that would entertain their loyal Facebook fans during the holiday season. AvenueSocial developed the Holiday Cookie Exchange app to engage and entertain Wilton's Fans. The Holiday Cookie Exchange allows users to collect cookie recipes: users send recipes to friends as virtual gifts and unlock other recipes as they continue to interact with the application. The application has a viral quality as it encourages fans to invite their friends to participate. The application has a growing fan base of over 11,000 monthly users.
"We're seeing more requests for practical Facebook applications that provide value to the users," said Ahsan Raza of AvenueSocial, "Creating fun apps for both Heineken and Wilton, that were useful as well, was a good challenge. Both clients have been very impressed with the results."
Avenue Social is a leading social media agency having developed over 1000 applications for the Facebook, Apple and Android platform. AvenueSocial specializes in Facebook applications, Facebook fan page development and offers a wide variety of development and marketing services for other social platforms including MySpace, Twitter, and mobile. For more information, please visit AvenueSocial's website.
About AvenueSocial Inc.
AvenueSocial Inc. offers expertise in Facebook applications development. The company has a unique global presence, and has its team members working in sync in the US, Europe and Asia. AvenueSocial helps brands maintain a cross-platform social media presence including developing and marketing Facebook, MySpace, Twitter and mobile applications.
###