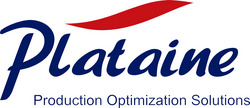 Plataine's system benefits include over 20% savings in fiber consumption, over 10% savings in foam consumption, and an increase of 30% in foam-cutter throughput. We are now consistently seeing foam bun yield percentages in the upper nineties
Waltham, MA (PRWEB) December 2, 2010
High Point, North Carolina, December 1st, 2010 – Interstate Foam & Supply completes the deployment of Plataine's FoamOptimizer and FabricOptimizer solutions for automatic nesting and cutting optimization of foam, fiber and fabric in its Conover, NC plant.
"Plataine's integrated solutions helped us fully automate our cutting processes from entry to production, while offering our operators ready-to-cut, optimized nests for all products, materials and machines in our production line" says Doug Martin, Director of Operations at Interstate Foam & Supply. "Plataine's system benefits include over 20% savings in fiber consumption, over 10% savings in foam consumption, and an increase of 30% in foam-cutter throughput. We are now consistently seeing foam bun yield percentages in the upper nineties" adds Martin.
Plataine's Total Production Optimization (TPO) Solution Suite offers Upholstery manufacturers an integrated solution for optimizing the nesting and cutting processes of fabric, fiber and foam. Seamlessly integrated to the manufacturer's ERP/MRP and CAD systems, TPO matches the daily order demand and generates optimal cutting plans. In doing so, TPO drives significant cost savings and increased productivity by offering higher material utilization, better inventory management, increased cutter throughput and overall higher productivity, by automating routine manual tasks and eliminating any errors associated with it.
"Prior to deploying Plataine's solutions, our nesting and cutting processes were manual intensive, and hindered our growth potential as the market conditions were improving " Says Mark A. Webb, President of Interstate Foam & Supply. "After years of using multiple disconnected nesting solutions for each material and brand of cutters, Plataine's integrated approach helped us take manufacturing optimization to the next level, and has really exceeded all our expectations for productivity improvements and material utilization" concludes Webb.
"We are excited to be part of Interstate Foam's vision for a highly automated and optimized manufacturing operation." says Avner Ben-Bassat, Plataine's President. "By offering the industry's best integrated package for automatic nesting and material selection of the various materials used in upholstery cushion fabrication, Plataine enables Interstate Foam's management to concentrate more on growth and meeting their customers' needs."
About Interstate Foam & Supply
Interstate Foam and Supply Inc. is a family owned business founded by the late Lewis A. Webb and continues today under the stewardship of company CEO and President Mark A. Webb, son of Lewis Webb, and a dedicated staff of veteran associates. IFS began its initial operation on November 1st, 1981 in a leased 25,000 square foot building located in Conover NC. After two years in business, a new 30,000 square foot building was constructed and became fully operational by the end of 1983. Since that time, sales and manufacturing have progressed to include two locations in Conover, NC totaling 235,000 square feet and over 250 employees. IFS specializes in high end seating and foam components for the furniture industry and remains committed to the IFS vision, company history, and its associates.
For more information see http://www.interstatefoam.com/.
About Plataine
Plataine is a leading provider of production optimization solutions for manufacturers of wood, textile, foam, metal, and composite-material products. Plataine's production optimization solutions enable manufacturers to be more competitive by increasing material utilization, improving productivity, and shortening manufacturing cycles to ensure on-time delivery of products to customers. Plataine's solutions are used by hundreds of manufacturers worldwide, including Bassett Furniture, Boeing, Century Furniture, Drexel Heritage, Ethan Allen, Ford, The Gap, Hagger, Nike, and Wrangler. For more information, visit http://www.plataine.com or contact your local Plataine office.
###