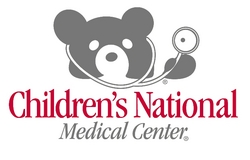 Verification of the exact same gene in two species pointed to the possibility of a culprit gene in humans.
Washington, DC (Vocus) December 6, 2010
Irene Zohn, PhD, an investigator with Children's Research Institute at Children's National Medical Center, has partnered with a team of scientists in identifying a gene that if mutated results in cell and organ malformations that can lead to serious illnesses. This discovery illustrates how basic bench science translates to practical applications in human medicine.
The newly discovered gene, called CCDC40 (coiled coil domain containing protein 40), controls left-right patterning during the third week of human embryonic development. The gene, as the team discovered, is found in mice, fish, and humans. Left-right patterning is a critical factor in the configuration and effectiveness of the internal organs in all species.
"We used the strengths of different model organisms to gain an understanding of how a novel protein produced by this gene functions," said Dr. Zohn. "The practical applications of our findings are that now people in families with the conditions that result from the mutation of this gene can be tested to see whether or not they risk passing this on to the next generation."
When mutated, CCDC40 can cause a number of conditions related to defects in the tiny hair-like structures on the cell called cilia. Defects in cilia formation result in left-right patterning defects where the orientation of internal organs is reversed. Defects in cilia formation can result in congenital heart defects, and also can lead to recurrent respiratory infections, due to abnormal functioning of certain respiratory tract cells.
Scientists at Children's National, University of Colorado Denver, and at Princeton University found the gene using genetic mapping in mice with defective left-right patterning and then zeroed in on the same gene in zebrafish.
"Verification of the exact same gene in two species pointed to the possibility of a culprit gene in humans," said Zohn. "We alerted colleagues working with patients with the condition that we observed in animals. They focused in on the same gene, and discovered that indeed, mutations in the same gene cause similar molecular and organ defects in human patients."
Realizing that the same gene was linked to the defect in two animal species alerted researchers to the possibility that it might also be involved in humans with primary ciliary dyskinesia (PCD). PCD is a condition characterized by recurrent respiratory infections associated with abnormal beating of the hair-like structures (cilia) on the cells that line the respiratory tract. Many patients with PCD also have reversed (left-to-right) internal organs due to abnormal function of cilia during early embryogenesis. The reversal of internal organs can also result in heart defects. Colleagues in Germany working with PCD patients sequenced the gene in their human subjects and verified that CCDC40, when mutated in humans, is linked to the condition. It is estimated that one in 10,000 people have PCD.
"This work really showcases the use of collaborative science and multiple model systems to better understand human disease," said Rebecca Burdine, PhD, an assistant professor of molecular biology at Princeton University who led her team.
The paper, "The coiled-coil domain containing protein CCDC40 is essential for motile cilia function and left-right axis formation," will be published in Nature Genetics this month and is now posted on the Nature Genetics website.
Irene Zohn, PhD, and Rebecca Burdine, PhD, are available for interviews about their collaboration.
Contacts:

Paula Darte for Children's National Medical Center: 202-476-4500
Kitta MacPherson for Princeton University: 609-258-5729
About Children's National Medical Center Children's National Medical Center in Washington, DC, has been serving the nation's children since 1870. Home to Children's Research Institute and the Sheikh Zayed Institute for Pediatric Surgical Innovation, Children's National is consistently ranked among the top pediatric hospitals by U.S.News & World Report and the Leapfrog Group. With 283 beds, more than 1,330 nurses, 550 physicians, and seven regional outpatient centers, Children's National is the only exclusive provider of pediatric care in the Washington metropolitan area. Children's National has been recognized by the American Nurses Credentialing Center as a Magnet® designated hospital, the highest level of recognition for nursing excellence that a medical center can achieve. For more information, visit http://www.ChildrensNational.org , receive the latest news from the Children's National press room, or follow us on Facebook and Twitter.
###