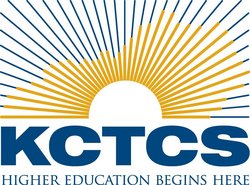 Our team will be deployed early next year to remote parts of Afghanistan
Versailles, KY (Vocus) December 9, 2010
Fox News Channel is at Elizabethtown Community and Technical College today to focus on the college's program for 53 soldiers from Fort Knox who are preparing for deployment to battlefields in Afghanistan and who are receiving specialized training at ECTC to enhance their ability to complete their upcoming mission.
The program aired live today on http://www.foxnews.com at 9:30 a.m., and the broadcast team will remain on campus for live updates on Fox News Channel at 10:50 a.m. and 11:15 a.m. EST, with the possibility of additional live updates throughout the day.
Members of the Army's 3rd Infantry Brigade Combat Team, 1st Infantry Division, are enrolled in a five-week program that will give them new skills in basic construction techniques.
"Our team will be deployed early next year to remote parts of Afghanistan," said Lt. Col. Dave Brown, commander of the 201st Brigade Support Battalion, "and our goal is to have two soldiers per company in the brigade trained to the Elizabethtown Community and Technical College standards in electricity, plumbing and carpentry. Those skills will enable soldiers to more effectively and more safely build whatever structures are necessary to improve their living conditions."
Soldiers will be able to provide coaching and teaching in these new trade skill areas to Afghan partners committed to rebuilding their country, Lt. Col. Brown said. The electrical, plumbing and carpentry skills learned will also enable soldiers to competently inspect any Commander's Emergency Response Program (CERP) projects to ensure they are safe.
CERP provides U.S. Government appro¬priations directly to operational and tactical forces, enabling them to meet the emergency needs of civilians.
The soldier-student trainees will receive 165 contact hours of instruction over the course of the program. Each participant will earn nine hours of college credit and will receive an Electrical Trainee Level I certificate for successfully completing the training.
Planning for the $60,000 program began in early October, when the Army sought assistance from ECTC to develop and deliver a training curriculum that would provide the specific construction skill-set needed by members of the combat team.
Members of ECTC's technical programs faculty designed the program and are currently providing instruction, which includes classroom lecture and hands-on training in a laboratory specially designed for the Army program. Students in the college's Culinary Arts Program are supporting the initiative by preparing meals for participants.
For most Kentuckians, higher education begins at the Kentucky Community and Technical College System. Our statewide system of 16 colleges, 68 campuses and more than 100,000 students is a critical component to transforming the state's economy by providing citizens with the education and training needed for high growth, high wage careers. For more information, visit kctcs.edu.
###