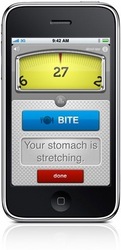 We have a very healthy $55 billion dollar diet industry; now if only the same could be said of the American dieting consumer
New York, NY (Vocus) December 14, 2010
Believe it or not - a professor of nutrition at Kansas State University, Mark Haub, ate a 'convenience store diet' in which two thirds of his daily consumption was Twinkies and other junk food (http://www.cnn.com/HEALTH/). Contrary to what we would expect, the professor lost 27 pounds by limiting his intake of these 'bad' foods to 1800 calories and an estimated 68 Bites daily. In an even greater twist, all his cholesterol levels improved and his triglyceride levels dropped by 39 percent!
Similarly, Washington State Potato Commission executive Chris Voigt went on a 'potato only' diet for two months in an effort to prove that potatoes are 'healthy'. As with the 'Twinkie Diet, ' Mr. Voigt lost weight (21 lbs), his blood sugar level dropped and his cholesterol levels improved (http://www.cbsnews.com).
Both the Haub and Voight results contrast with another well-known experiment pursued by journalist, Morgan Spurlock when he chose to eat all his meals supersized in McDonald's. Supersize Me, the movie that followed, chronicled his 30 pound weight gain along with really ugly lab values. Explanation: Super-size guy over-ate at all meals gaining weight and stretching his stomach and over-taxing his digestive system but Twinkie guy ate only a small quantity of food (68 Bites) and lost weight and became healthier.
While DietDirectives, does not propose such a drastic and unbalanced diet as Mr. Haub or Voight's, their twelve-week stomach retraining and mind-focusing program does emphasize HOW MUCH as the first step. '80 Bites', a newly launched iPhone/iPad and iPod Touch app, takes the guess work out of determining the how much -- a particularly daunting task when we've moved away from three distinct meals a day and everything is supersized.
Everyone knows there's no free lunch. Someone should tell that to diet giant Weight Watcher's whose new PointsPlus® program designates an entire food group for unlimited consuming. "We have a very healthy $55 billion dollar diet industry; now if only the same could be said of the American dieting consumer," says Joan Breibart, co-founder of DietDirectives.
Co-Creators:
Meredith Luce MS, RD, LN has counseled overweight/obese patients, particularly those with stomach reduction surgery, for almost 3 decades. She developed the bite tool in response to nutrition overload -- "You don't need a PhD in Nutrition to choose a sandwich."
Joan Breibart, President of the PhysicalMind Institute, has practiced TheMethodPilates for four decades and is credited with putting Pilates on the fitness map in the Nineties. 80 Bites is the nutritional counterpart of the Pilates principle of "less is more."
For more information, visit http://www.dietdirectives.com. Become a fan of 80Bites on Facebook at http://www.facebook.com/80Bites.
Media Inquiries:
Sarah Parker Young
spyoung(at)nexxtvision(dot)com
(203) 982-3403
###