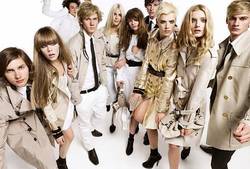 (PRWeb UK) December 16, 2010
According to Galvan, Luxury British clothing retailer Burberry is again the subject of take-over rumours, although American hand-bag maker Coach has been joined as a prospective buyer by a private equity group and an anonymous Asian investor, advises Ed Woolfitt, Head of Trading at Galvan Research.
Buy-out speculation also surrounds security services company G4S, with the name of US Kohlberg Travis Roberts being bandied around in connection to a share offer of 350p; this would be a strong temptation for shareholders, as G4S rose overnight to 249.4, but conservatives on the floor are not reading anything much into that story.
Neither are they in a rush to pick up on hints that a major American private equity group is about to pounce on Smith and Nephew. But again, with Smith's on the board at 662p, a reputed offer of 800p per share suggests serious thinking from across the Atlantic.
Considerable interest, however, has been evinced by the announcement that Fortune Brands intends dispersing its divisions. Diageo, who has performed well, has been tipped as an inheritor of Fortune's spirits unit.
The likelihood is not so encouraging for US developer Simon Property's willingness to retain shares in Capital Shopping Centres. CEO David Simon declared that he would like to buy CSC, but insists on being allowed to execute due diligence – an opportunity that CSC is denying him.
Overall, the FTSE fell 13.92 points to finish for the day on 5,794.53. The results of the quarterly review revealed Cobham the only company to drop out of the Footsie 100.
Risk Warning Notice: Galvan Research And Trading Ltd is authorised and regulated by the Financial Services Authority (FSA). Whilst every attempt is made to ensure the accuracy of the information provided, no responsibility can be accepted for any inaccuracy. The information provided cannot be relied upon as constituting a recommendation, nor construed as any offer to sell, or any solicitation of any offer to buy investments. No liability is accepted for any loss whether direct or indirect, incidental or consequential, arising out of any of the information being untrue and / or inaccurate, except to the extent caused by the wilful default or gross negligence of Galvan Research And Trading, its employees, or which arises under the Financial Services And Markets Act 2000
###