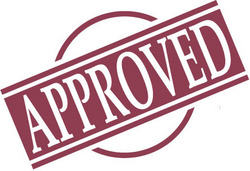 London, (PRWEB) December 24, 2010
Lots of UK consumers are trying to figure out how to get enough quick and easy cash to enjoy the holidays and take advantage of the great after-holiday sales events to save money on clothes, appliances, TVs, and other discounted goodies. But they don't want to suffer from high credit card interest rates all through the coming year. A study from Sainsbury's Finance revealed that even in a normal month Brits spend on average £192 a month using their credit cards - and that typical spending pattern accelerates tremendously toward the end of the year.
One option is to take out bad credit loans. These kinds of loans are generally easy to get - even with less than stellar credit - and the money they provide can be used for everything from auto purchases to credit card debt payoff or year-end shopping.
The big problem that so many people now face is that they have such bad credit already. That's thanks to dings on their credit histories or scores over the past few months and years as the economic crisis has continued to hurt their wallets. More consumers than ever are in this category and cannot get loans from traditional banks, but even if they do get a loan the interest rate is usually too high for it to be worth the trouble.
Lots of consumers have started shifting away from credit cards to debit cards, but they are still short on cash. During the past year, for example, spending on debit cards reached £272 billion - according to statistics compiled by the UK Payments Council. But despite that change spending with credit cards remained steady.
So despite efforts to control debt more than two million Brits still have not paid off credit cards balances they accumulated a year ago. One in seven borrowed to pay for last Christmas and about a third of them are still trying to repay what the borrowed then. Meanwhile they are now waiting for this year's new Christmas bills to come from their credit card companies. That explains why the average time it takes people to repay their Christmas debts is more than five months.
But letting balances linger on a credit card by only paying back the bare minimum each month can make it nearly impossible to ever pay off balances, simply because the rate of interest on those cards is so high. It would take someone more than 15 years, for instance, to repay a debt of £1,000 borrowed at around 18 percent if they only pay the monthly minimum.
As the Telegraph recently reported, a study by R3 found that about four million people are lagging on payments and are using credit cards to make up the difference. But since the last survey was done by R3 the government issued the Comprehensive Spending Review - signaling more cuts in welfare and greater unemployment.
While it is inevitable that many pub-going Brits will wake up with a hangover and a headache on New Year's Day, it is hopeful that those symptoms will be only temporary and can be remedied with an aspirin, some extra rest, or a little seltzer. But those who have nagging debt might suffer their consumer spending hangovers for months and years to come. Those who find themselves in that situation may want to consider loans for bad credit. It may help ease the cash crunch and provide some money to pay off credit cards so that those balances can be eliminated as a personal finance New Year's resolution.
###