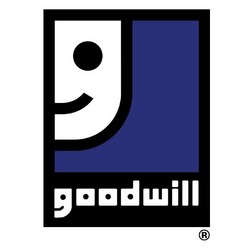 Whether you're donating because it's the season of giving or because you want to take advantage of the charitable deduction on your taxes, you'll be helping Goodwill to help people achieve economic independence and a better quality of life
Derwood, MD (Vocus) December 28, 2010
Goodwill® announced today a new partnership with CharityDeductions.com™ that will give people who donate to Goodwill an easy and accurate way to value their donations for increased tax returns. From a link on Goodwill's donate page, visitors are sent to CharityDeductions.com and offered a free trial for the first $500 in donation values received, as well as an exclusive discounted membership.
For people who visit a Goodwill donation center, attendants will offer dated receipts, but they cannot not help donors place a value on the items received for tax deduction purposes. Through this new partnership, CharityDeductions.com can fill the gap by providing fair market values for new and used items donated to charity, based on an extensive database of information from eBay. With the Goodwill dated receipts and CharityDeductions reports in hand, donors can have the proper documentation to substantiate their itemized deductions and take full tax credit for their charitable giving.
"Whether you're donating because it's the season of giving or because you want to take advantage of the charitable deduction on your taxes, you'll be helping Goodwill to help people achieve economic independence and a better quality of life," said Jim Gibbons, president and CEO of Goodwill Industries International.
Donations to Goodwill are sold in local stores and online. The revenues then fund job training programs and support services that enable people from all backgrounds to obtain and maintain economic independence and an increased quality of life. In 2009, nearly 2 million people benefited from Goodwill's career services. By giving to Goodwill, donors are playing a vital role in helping people go to work.
"We're excited to partner with Goodwill," said David Anderson, founder of CharityDeductions. "Our services and goals are a natural complement for one other. It's our hope this partnership will encourage people to donate more because they can claim higher values than they would have guessed, save more on their taxes, and be able to substantiate the values used if they're audited. Many Goodwill donors can easily save $200 or more on their tax bill by using our fair market values to increase their charitable deductions. We believe a membership should pay for itself or we offer it for free. Quite simply, CharityDeductions makes itemizing charitable donations easier, more accurate, and provides the documentation needed to back up your values."
About Goodwill Industries International
Goodwill Industries International is a network of 165 community-based agencies in the United States and Canada with 14 affiliates in 13 other countries. Goodwill is one of North America's top five most valuable and recognized nonprofit brands as well as a leading social services enterprise (Source: Cone Nonprofit Power Brand 100, 2009). Goodwill operates more than 2,500 retail stores and the first and only nonprofit Internet auction site, shopgoodwill.com®. Local Goodwill agencies also build revenue and create jobs by contracting with businesses and government to provide a wide range of commercial services, including packaging and assembly, food service preparation, and document imaging and shredding. Goodwill channels 83 percent of its revenues directly into its programs and services. To find a Goodwill location near you, use the online locator at http://www.goodwill.org , or call (800) 741-0186. Twitter: @GoodwillIntl. Facebook: GoodwillIntl.
About CharityDeductions.com
CharityDeductions.com was established in 2003 as the first web-based valuation software for charitable donations. Featured in the Wall Street Journal and on ABC's Good Morning America, it provides thousands of fair market values for charitable donations as well as tracking and organizing charitable money and mileage contributions. The San Luis Obispo, CA-based company has made extensive use of customer feedback and a philosophy of continuous improvement to develop a software application trusted by thousands of taxpayers each year. Visit us at http://www.charitydeductions.com.
CONTACT:
Lauren Lawson-Zilai
Goodwill Industries International
Phone: (240) 333-5266
Lauren(dot)Lawson(at)goodwill(dot)org
###