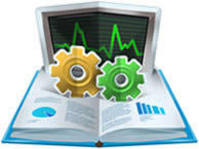 (PRWEB) December 30, 2010
With the Festive Season firmly underway, and the New Year right around the corner, many people will be using their time off work to de-clutter certain aspects of their lives. Over time, PC performance can deteriorate due to several factors and with more and more reliance on computers on a daily basis, a good clean out becomes an essential part of PC maintenance. Knowing exactly what's running on a PC is one of the first steps to getting the machine back up to speed, and by holding down Ctrl-Alt-Del and going into Task Manager and clicking on the Processes tab, users can view a list of their PC's process names. These processes run silently in the background; some are needed to run programs on a system, but some may be hogging system resources, others may harbor viruses and spyware, and can be removed.
Uniblue Processlibrary.com is the definitive guide to processes: what each does and what it's associated with, if it's taking up valuable processing power, and if it's a security threat. First launched in 2004, the site now has many more processes and .dlls in its database. With the launch of the updated website, Processlibrary.com is now easier to use and has a sleeker design, giving the site a cleaner feel and improving readability and cross-browser compatibility. There is more useful information on the most commonly-found processes, and the downloadable tool, ProcessQuickLink, provides one-click process information from within Task Manager.
PCMag.com included Processlibrary.com in its list of Top 100 Classic Websites stating "ProcessLibrary.com translates gibberish process names into familiar English…..Simply type the unfamiliar process or DLL into the site's search box, and you'll get a security rating, description, and recommended action." Processlibrary.com gives PC users valuable information, so that unnecessary, resource-heavy or even risky processes can be eliminated from a PC, potentially improving its performance".
About Uniblue Systems Ltd:
Uniblue Systems Ltd is a Microsoft Gold Certified provider of award-winning software products designed to deliver superior performance and stability to PCs everywhere. The company has achieved top rated reviews for its products, including PowerSuite, RegistryBooster, SpeedUpMyPC and DriverScanner. Uniblue software is now available in 19 languages. Uniblue is also a winner of 3 consecutive ICE awards.
Uniblue also provides the acclaimed ProcessLibrary.com, ProcessQuickLink and Filext.com resources; free services for all PC users, as part of its program of public education in the battle against computer threats and performance deterioration.
###