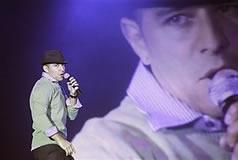 Our involvement with KWCUSA sparked the interest of local media to include WB39 which afforded us great exposure to include a TV interview.
Mason, OH (Vocus/PRWEB) December 01, 2010
Karaoke World Championships USA Announced New State Championships in Arizona, New York, and Texas. Gallagher's in Lake Havasu City, Arizona will host the 2011 Arizona State Karaoke Competition for KWCUSA. Gallagher's has already begun their local competitions, and other venues in Arizona will soon join the largest and most prestigious karaoke competition in the world.
Pulse Karaoke in New York City will host the 2011 KWCUSA New York State Karaoke Competition and will also be a candidate to possibly host the East Regional. Pulse Karaoke Lounge, New York's premiere and most upscale karaoke venue is located in the heart of Times Square. Pulse offers New Yorker's a party lounge never before seen – including six private suites. Its ultra-modern, chic venue and state-of-the-art L.E.D. lighting system syncs with every song played in every room. Pulse Karaoke will also host local competitions starting shortly. Two other NYC venues have joined KWCUSA as local venues this week. They are The Watering Hole and Karaoke Cave.
Buffalo Wild Wings in Abilene will host the 2011 KWCUSA North Texas State Karaoke Competition. The Abilene store and the three other BWW locations in the franchise will also host local competitions in Texas and Oklahoma. Russ Wristen aka The Party Doc DJ, Entertainment Director Buffalo Wilds Wings Exceptional Brands LLC says, "From a business stand point, the KWCUSA is a terrific draw. Our customers keep coming back week after week in their effort to become one of our weekly qualifiers for the summer finals. We actually have calls throughout the week to our stores wanting to know 'what night the KWCUSA contest is'; as opposed to calls before just asked if there would be karaoke. This is an important distinction, because this shows me that there are singers in our markets wanting to be part of this steadily growing franchise. From a singer's viewpoint, the KWCUSA is a challenging experience that brings out the heart and soul of a performer, demanding the best that they can be to showcase the talents they have. The KWCUSA attracts singers from all parts of the area and in turn demands more from our regular singers as they face mounting competition from other performers who are hungry for a chance at national stardom. "
Also last week Lucy's Mexicali Restaurant's two locations in New Mexico and Sammy C's Rockin' Sports Pub joined the KWCUSA singing competition and karaoke contest along with The Zoo and Nitro Joe's in Lawton, Oklahoma.
KWCUSA was able to start the season earlier this year, and the excitement level is obvious. KWCUSA has had many singers register at their website in anticipation of the competition. Wendell Payne, President of KWCUSA, says, "It is really exciting and amazing to see the enthusiasm and interest in our competition. We have had a huge increase in calls, registrations, sponsorship opportunities and all other activity. We have spent a lot of time getting ready for the anticipated increase."
KWCUSA signed an agreement with ABC in May 2010 to develop reality show based on the KWCUSA competition. The show is being developed for this 2011 season to air in summer 2011. Karaoke World Championships USA can make your singing dreams a reality. This is your chance to be discovered in a nation-wide talent search for the greatest singers in America. This summer a National Network will bring you the ultimate interactive talent contest series, "America's Karaoke Challenge". It's a new summer series that will profile the biggest karaoke competition in America.
The Karaoke World Championships (KWC), with global operations headquartered in Heinola, Finland, is the largest and most prestigious international karaoke competition in the world. This multi-cultural international music event permeates the spirit of music, entertainment and fun.
Each year, the KWC parent organization sponsors a grand showcase and competition of contest winners from partner nations to select the recognized karaoke world champion.
KWCUSA is the exclusively sanctioned United States representative for the Karaoke World Championships organization. Our champions exclusively represent the United States in the only international karaoke competition.
###