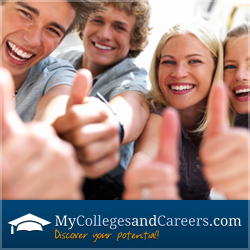 "After graduating high school, all Americans should be prepared to attend at least one year of job training or higher education to better equip our workforce for the 21st Century economy."
Provo, Utah (Vocus/PRWEB) December 02, 2010
Those of us at My Colleges and Careers, a web site dedicated to connecting potential students to the best universities, have noticed a great deal of concern about for-profit schools lately. Most of this concern is about online universities. Governments at the local, state and federal level are proposing new legislation that will regulate for-profit schools. There are also a number of legal inquiries into potential deceptive practices coming from these schools.
While we believe that illegal and deceptive practices should not be tolerated from individual schools and students should be careful in planning out their education, for-profit schools have a great deal of potential for those looking for an education from an online college. We feel that an online college that can continue operating when the new regulations are in place, or other for-profit schools that are created afterwards, will be well placed to provide a high-quality education for the American public.
For-profit schools have the greatest likelihood of accomplishing the goal found on President Barack Obama's web site that "After graduating high school, all Americans should be prepared to attend at least one year of job training or higher education to better equip our workforce for the 21st Century economy." For-profit schools and online colleges are the best placed institutions to meet these demands and have the greatest potential for educating the American workforce.
One of the greatest perceived obstacles to educating the American work force is the difficulty of potential students from certain demographics or financial backgrounds to enroll in online schools. For-profit schools are the best suited to provide an education to these students because of the business model they are based on.
Educating the American workforce in traditional colleges will require establishing new campuses and colleges across the country. With the emergence of online distance education, for-profit schools are not bound by classrooms and physical locations. This frees them from needing enrollment caps and for-profit schools can quickly expand to accommodate an influx of students.
For-profit schools aren't restricted to staying completely online. Many for-profit schools have had great success in having small support locations. Some schools have hundreds of locations throughout the United States. Schools use these locations in a variety of ways; some use them as centers for job recruitment, as testing centers and as student advisement centers. Most of these locations require little renovation and can easily be placed within shopping centers and mini-malls.
The comparative ease to establish a new location allows for-profit schools to expand into new areas. They can also establish themselves in densely populated urban areas that have little available real estate available for a more traditional university, making it easier for those residents to earn a degree and go back to college.
Much of the conversation about for-profit schools has focused on the cost of an education and the return on investment students receive after graduation. This business-like approach is common in evaluating online degrees, but we believe that is ultimately lacking. While finding better jobs and earning more money is one of the greatest appeals of higher education, the benefits of an education are much more than than an increased salary.
Online courses can improve reasoning skills, provide a student with the tools to facilitate greater creativity and provide a sense of self-satisfaction that money can't provide. It is important that students choose a program that will give them a satisfying job and help them in their careers, but the value of education is so much more than money.
We think for-profit schools have a great amount of potential to meet the country's educational goals. If the United States wants to provide a means for everyone in the nation to have access to higher education, for-profit schools are the best candidates for making education available to everyone.
http://www.mycollegesandcareers.com is committed to helping students find the best school for them so they can earn their college degree and embark on a rewarding career. A powerful resource for individuals who have full-time jobs and family responsibilities, My Colleges and Careers connects people with the programs that help them earn their degree online.
# # #