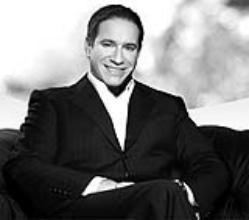 Beverly Hills, CA (Vocus/PRWEB) December 06, 2010
Dr. Kevin Sands, a leading cosmetic dentistry specialist located in Beverly Hills, is proud to announce the launch of his new and improved website: http://www.bestbeverlyhillsdentist.com. Dr. Kevin Sands, Beverly Hills cosmetic dentist, desires for both current and prospective clients to have the most up-to-date and cutting edge cosmetic dentistry information available to them at their fingertips. Dr. Kevin Sands' new website was designed with his client's dental needs in mind.
For more than 10 years, Dr. Kevin Sands has provided exceptional cosmetic dentistry services in Beverly Hills to everyone from foreign royalty to celebrities to the average Californian. As a skilled and competent Los Angeles cosmetic dentist, Dr. Kevin Sands' mission is to provide people of all ages with the dental treatments they require. For anyone that may be unfamiliar with Dr. Kevin Sands and the excellence of his services, simply visit his website to see what others have to say.
A member of the American Academy of Cosmetic Dentistry and other distinguished cosmetic dentistry organizations, Dr. Kevin Sands is a premier cosmetic dentist in Beverly Hills. His new website details the various treatments and cosmetic dentistry procedures he provides such as: porcelain veneers, Zoom® teeth whitening, dental implants, whitening dentistry, sedation dentistry, dental bonding, and Invisalign®. From routine general dentistry services to complicated restorative dentistry procedures, Dr. Kevin Sands is a Los Angeles dentist that can truly do it all.
Many of Dr. Kevin Sands' clients are those searching for ways to recreate their smiles. Gaps, missing teeth, stained teeth, or silver mercury fillings can be a hindrance to obtaining a dream smile. Thanks to the VIP services and treatment offered by Dr. Kevin Sands, people can attain the smile they want in a comfortable, positive environment. Dr. Kevin Sands' new website explains the measures taken by his dental office to ensure client satisfaction.
Dr. Kevin Sands' clients will find his new website quite informative. Current or prospective clients should feel free to browse Dr. Kevin Sands' website at their leisure for information regarding the various dental procedures provided by his office. For more information about Dr. Kevin Sands' services, visit http://www.bestbeverlyhillsdentist.com or call 310-273-0111.
PR by dental web marketing company.
# # #