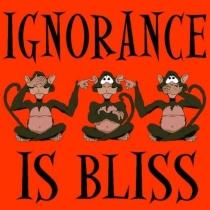 All of these liars and cheats are graduates of our universities. The university community cannot avert its eyes and proclaim that it is not our problem, that there is nothing we can do, or that these behaviors are an aberration from the norm
Los Angeles, CA (Vocus/PRWEB) December 08, 2010
In a recent interview, Michael Friedlander, the author of Detecting the Scam: Nelson Mandela's Gift, describes the approach of many of our business schools to rampant academic dishonesty in their schools⎯and why it is so significant.
Friedlander explains that, according to studies, the percentage of college and university students who cheat at school is about the same as the percentage of employees who cheat at work. And why is that important with respect to business students? According to surveys over the past 15 years, the problem is pervasive among business students. In a 1995 study of graduate business students, 81.2% admitted cheating. In a 2001 a study of undergraduate management majors, 96.7% admitted cheating. In a 2004 study of undergraduate business majors, 88.7% admitted cheating and, in a 2009 a study of undergraduate management majors, 100% made this admission.
Of the deans of the business schools who were surveyed recently, 78% believe that fewer than 40% of their students engaged in cheating. So, despite the great discrepancy about the percentage of students who cheat, we can certainly agree that no less than 35% of the students cheat. Isn't this still a significant problem worthy of immediate attention?
And how do the deans view the seriousness of this cheating? Based on the same survey, the vast majority of the deans were unconcerned. Only 5.1% of the deans regarded cheating as a "very serious" problem and just under 30% said it was either a "slight" problem or not at all a problem. 48.3% of the deans regarded it as "moderately serious."
Friedlander argues that the deans of our business schools somehow have to imbue in our next generation of business leaders the ethical standards that were so lacking in those who represented and advised companies like Enron and the financial institutions at the heart of the sub-prime mortgage crisis. A recurring theme of Friedlander's book is how, when some of our finest and brightest had to choose between integrity and financial gain, they looked away and abandoned integrity too easily.
Similarly, unlike the recurring theme of Nelson Mandela's life in which he always put the interests of those he represented ahead of his personal interests, many of our finest and brightest put their personal interests ahead of those they represented. Why was this, Friedlander asks?
As the dust was finally beginning to settle on the Enron implosion, Texas A&M's then-President, Robert Gates, now Secretary of Defense, offered a breath of fresh air to the discussion when he acknowledged that the universities were at least partly to blame:
"All of these liars and cheats are graduates of our universities. The university community cannot avert its eyes and proclaim that it is not our problem, that there is nothing we can do, or that these behaviors are an aberration from the norm."
In asking what the business schools are now doing to address this, what emerges is a curious but typically-academic internal debate at the schools. They are debating whether ethics should be taught in a specialized course versus integrating ethical analysis throughout the curriculum. As Friedlander followed this curious debate, he also read about the comfort the deans felt with the "honor codes" they had installed at their schools. This reminded Friedlander of Enron's remarkable Code of Ethics that was personally crafted and then ignored by Ken Lay. He noted how having such a document or honor code was totally meaningless if the leaders who installed them didn't lead by example and insist that the rules be followed.
Friedlander suggests that if only the business schools, their deans and students had studied Nelson Mandela's inspiring life, and if only they had learned how he had generated his enormous moral authority and had honed his leadership and negotiating skills, then perhaps this would have helped imbue in everyone the qualities that so many of the graduates of the business schools lacked in the high-profile scams.
Finally, in his book, Friedlander poses the following hypothetical that he would now address to the deans and to the financial media:
Suppose you are in a subway tunnel, he writes. Someone approaches you and offers you a Rolex. It looks exactly like a Rolex, but it doesn't feel like one. It is as light as a feather. He wants $50 for the watch and you buy it as a joke. Have you been scammed? No, says Friedlander, not even close. You simply bought a fake Rolex knowing it was fake.
But now Friedlander raises a more interesting question for the deans and the media:
Assume your friend wants to borrow your fake Rolex. He's having dinner with a prospective investor who you happen to know. When your friend learns that you know the potential investor, he invites you to the dinner. You accept. At the dinner, your friend proudly shows the prospective investor his new "Rolex" and tells him how you and he bought the watch together at a high-end jewelry store. You know he's trying to impress the prospective investor that he's someone of substance. The prospective investor is impressed, because he knows that the particular Rolex model costs more than $30,000. As the prospective investor looks at you, you turn away and say nothing.
Friedlander asks this question: Approximately how soon after you have looked the other way and said nothing have you become a member of the scammer class? For Friedlander, the answer is clear: "Approximately immediately!"
As for the deans and the financial media, Friedlander now refines his question: Seeing such a large percentage of business school students cheating, he asks, what are the deans to do? Do they turn away and say and do nothing? And if this is their path of choice, approximately when do they become complicit in the damage their students will certainly wreak after they graduate? For Friedlander, the answer is clear: "Approximately immediately!"
And what about the financial media who see this going on and who choose to take the easy path by also looking away and saying nothing? Approximately when do they become complicit in the damage the deans and the graduates are about to wreak? For Friedlander, the answer is clear: "Approximately immediately!"
###