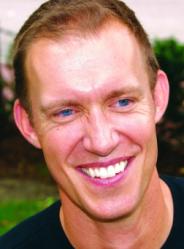 "Every one of the SGS events we've attended has broadened our network of contacts--both from a supply base, a friendly competitor base and a future customer base."
Cincinnati, OH (Vocus/PRWEB) December 14, 2010
ST Media Group International Inc. will host its fifth annual Signage and Graphics Summit, January 26-28, 2011, at the Saddlebrook Resort in Tampa, Florida. Designed for leaders in the high-volume sign, digital printing and screen printing industries, the Summit will feature three days of education, networking and relationship development in an intimate setting designed to bring together top-level professionals in the signage and graphics markets.
Seminars will focus on the latest technologies, business-management issues and trends, and market-development opportunities that unite leading signage and graphics companies. This year's guest speakers include best-selling author Erik Qualman and economist and CEO Brian Beaulieu.
Erik Qualman: The Social Media Revolution
Erik Qualman, best-selling author of Socialnomics: How Social Media Transforms the Way We Live and Do Business and one of the world's foremost authorities on web marketing will deliver the keynote address "The Social Media Revolution and How It Will Change Your Business." The address will explain why the fundamental shift in how people are communicating is completely changing the relationship between business-to-business marketers and their target customers, stressing the importance of jumping on the social media bandwagon to keep up with competitors.
Qualman, currently the global vice president of online marketing for the world's largest education firm, formerly served as online marketer for several Top 100 brands. His recent YouTube video has been viewed more than 2.2 million times, and he speaks around the world as a social media expert.
Brian Beaulieu: Business Strategies for Tomorrow's Economy
Economist and principal CEO of the Institute for Trend Research, Brian Beaulieu will lead the event's closing keynote, "Business Strategies for Tomorrow's Economy," directing attendees on how to thrive through challenging economic times and offering a prediction on what's in store for 2011 and beyond.
Beaulieu co-wrote Make Your Move, a book about how to increase profitability by strategically timing business cycle changes. He also serves as chief economist for Vistage International, a global organization comprising more than 14,000 CEOs. Leading workshops and economic seminars for nearly 30 years now, Beaulieu has been featured in The Wall Street Journal, The New York Times, USA Today, CNBC TV, Forbes, The Washington Times, among others.
In addition to an extensive seminar program, The Signage and Graphics Summit will feature valuable networking time including roundtable discussions, meals, evening social events and a golf tournament.
"Every one of the SGS events we've attended has broadened our network of contacts--both from a supply base, a friendly competitor base and a future customer base. Strangely enough, some of our friendly competitors internationally have become customers of ours, and those connections have been established at SGS. We've also found new vendors there and have been able to move forward with them supporting our business through the discussions we've had and the presentations they've made at those events," says SGS Alumni, Scott Crosby, VP Sales & Marketing at Holland & Crosby.
Attendees can register online and view continual updates about The Signage and Graphics on the website, http://www.signageandgraphics.com, including details about the seminar program, sponsorship opportunities, and general Summit information. Sign up for e-mail updates on the website. Pre-event coverage will also be published in the upcoming issues of Signs of the Times, Screen Printing, and The Big Picture magazines.
ABOUT ST MEDIA GROUP INTERNATIONAL
Located in Greater Cincinnati, ST Media Group International serves the visual communications industries with its trade publications, branded websites, custom book division and industry events. Publications include Hospitality Style, boutique DESIGN, VMSD (Visual Merchandising and Store Design), Package Design Magazine, Screen Printing, Signs of the Times, The Big Picture, Industrial + Specialty Printing, and Signs of the Times & Screen Printing en espanol. For more information, visit stmediagroup.com.
# # #